Ernest Richard Shotton (Born 1878): Habits, cultures and beliefs- the festivities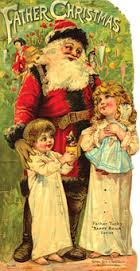 Ernest Richard Shotton didn't include much in his memoir about this particular topic. This had a lot to do with the fact that he was a very hardworking man. A lot of his life was spent focusing on his career and how he could further this and his business. This may not have been the actual case but this is the idea his memoir gives.
However there is a small part of his memoir in which he talks about the habits of his family when he was young. It seems Ernest was very family orientated. He writes "Sunday was always a good day when all the family… were at home."(14) They would have big family lunches and these are memories that he cherished.
This is the part of his memoir in which he goes on to talk about Christmas in his family. He describes Christmas as a wonderful time of year. His Christmases at home had a uniqueness to them. Every Christmas the whole of Ernest's family were expected to gather at the family home for what he describes as a party. They would create a band using the family members. He says "all of the family had good voices."(15) This party continued at his family home every year until his mother died 1902. It was at this point that Ernest's sister and her husband took over hosting the party for a further 27 years. As the generations of the family grew, some years had up to 75 family members attended.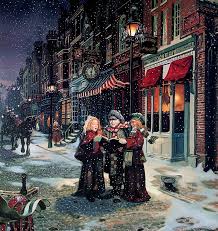 Ernest seems very proud of the fact that these family Christmas parties took place for over 40 years as tradition. Christmas was very interesting to examine looking at them as a working class family. As he writes, it seems as if there was no expense spared on Christmas lunches. With plenty of food and alcohol flowing. He gives the impression that Christmas was a lavish time amongst the family. "Family times provided rare moments in (some) autobiographies for outlining family intersubjectivities." (Strange. J, 19) Strange in her book explores the relationships in families during times spent together. Christmas rituals were a way the Shotton family expressed their strong family bonds. Towards the end of the memoir you can tell that this family ideal he had passed onto his own children who he remained very close to up until the end of his life.
Bibliography
Ernest Richard Shotton, 'The Personal History and Memoirs of Ernest Richard Shotton,' Burnett Archive of Working Class Autobiography, 1:627.
Strange, J.. Fatherhood and the British working class, 1865-1914, Cambridge University Press, 2015