May Rainer. Habits, Cultures and Beliefs (b.1909)
Being a child in London in the 1920s meant growing up with Mickey Mouse and seeing the changes that were happing to the theatre world. May Rainer writes that 'The 20s to me personified all that was imaginative and fresh in the theatre world.' (Rainer, 78) Rainer saw the theatre has something new and exciting, and a majorly important part of the 1920s in Britain. She writes that 'We who were born in the early part of the century, have seen the industry from it's inception, until the present time, where cinemas are closing down because people do not patronise them.' (Rainer, 46) The cinema has played a big part on her leisure, and she has seen the rise and the downfall.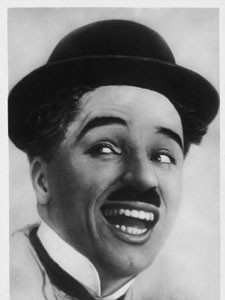 When the First World War was over, she would visit the children's Matinees on a Saturday morning to see the latest films. The children would watch the early Charlie Chaplin films, who is still an iconic figure of comedy ninety years later.
Chaplin brought America to the United Kingdom and this is crucial in understanding how entertainment changed over the upcoming years. 'Crossing the rising barriers between art and public taste, painters and other modernists were among the first enthusiasts for American adventure movies, Chaplin, and cartoons, finding in them a shared taste for modern city life, surprise, and change' (Rees, 170).
The children would also watch a weekly serial that would leave them in suspense after every episode, much like the modern day soap opera. Although Rainer enjoyed going to the cinema, she admits that techniques were poor. '…They made films with poor materials, but we had no standards by which to judge them, so everything was enjoyed.' (Rainer, 46) As Rainer had never seen any other films, she did not criticize the image on the screen and appreciated it much more than we would now.
A couple of decades after the introduction of Mickey Mouse to the cinemas, television made its appearance into people's homes. 'Television in 1938 was still for the wealthy. Probably if the war had not started when it did we all might have had sets much sooner than we did.' (Rainer, 102) At the beginning, television was only for the wealthy as it was a luxury item, and many working class people did not have money for any luxuries, especially something as expensive as a television. Rainer writes that 'Television is a mixed blessing, it has killed social life as I knew.' (Rainer, 15) At one point in her life, May Rainer lost friends because she would refuse to go to their houses if the television was on, as she found it antisocial and rude. Many people were like May and refused to have a television in their home, but later succumbed to them. In Belson's The Effect of Television on Cinema Going, he states that in the late 1950's even people without televisions were spending 40% of their available time watching television. (Belson, 1)
May writes in the present day, 'Our visits to theatres are all too rare now a days, the television has ousted their popularity, in the same manner as the cinemas were, so many of them becoming Bingo Halls, strictly for morons.' (Rainer, 126) Her claim that bingo halls are for morons shows her disapproval towards gambling. Rainer writes throughout her memoir that she was always cautious of her spending, and had to count every penny when she was younger, so she clearly found reckless spending as irresponsible and dangerous.
Rainer writes that people no longer queue up to watch the latest films. 'There may be queues for some again but I have not seen one for years.' (Rainer, 46) She has seen the decline in the cinemas due to the popularity of the television. People no longer queue up to watch a film because they can watch television in the comfort of their own home free of charge.
Bibliography
Belson, William A., The Effect of Television on Cinema Going, Audiovisual Communication Review, June 1958
Charlie Chaplin, http://www.history.co.uk/biographies/charlie-chaplin (30/11/2015)
Rainer, May, Emma's Daughter, May 20th 1977, Brunel University, July 1977, Vol 2. 0644
Rees, A. L, 'Cinema and the Avant-Garde', The Oxford History of World Cinema, Edited by Geoffrey Nowell-Smith, Oxford University Press, 1996