Hilda Ann Salusbury: (1906-1993) Life and Labour Part 2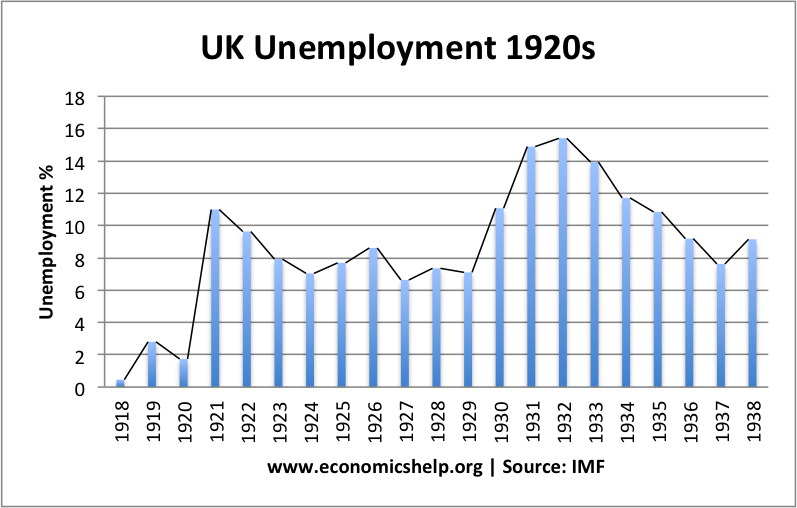 After leaving her job in Nottinghamshire, Hilda Salusbury was again unemployed and in need of an income. The economic situation was no better than when she had returned from her cousin's house and still 'the meagre number of jobs available were mostly for skilled workers, and there was not much at all for women.' (180) Ben Johnson says that 'By the mid 1920s unemployment had risen to over 2 million. Particularly affected areas were the North of England and Wales, where unemployment reached 70% in some places. (Johnson, 2014)

Eventually, Hilda found employment as a secretary/companion for a partially blind man in the countryside, many miles away from her home and family. Everyone that lived and worked in the household was either sick or disabled and only one person held a key to leave the grounds or to let people in. Therefore, when Hilda wanted to go out she had to ask permission. She describes feeling as though she was 'trapped in a madhouse' and wondered if she should 'give [her] notice straightaway'. (187) Since she was desperate for a job, Hilda decided to give it a trial. Her duties there included 'reading The Financial Times to Mr Horseberry every morning.' She says 'he dictated letters to me daily and I had to read his letters to him,' (188)

Eventually, when she could no longer take being imprisoned in Mr Horseberry's house, Hilda left to go back home to her father. Again she was seeking employment. This time she 'saw an advertisement for nurses to the District Council to be trained free in London in return for services at a reduced salary for three years' (204) and soon after began her training. She spent the first three months with a staff nurse who trained them in District work in general. It seems that Hilda and her mentor did not see eye to eye and she felt she had 'drawn the bitchiest Staff Nurse of the bunch.' (211) She describes how the nurse made her do 'all the dirty jobs' and made her 'look small in front of patients.' (211) But despite this, Hilda was determined that nursing was the career for her.

Hilda describes having to work long hours and getting little sleep during her nurse training but says that 'the work was rewarding and we encouraged one another' (216) and when she finally finished her training and passed all of the necessary exams felt that she 'was somebody in [her] own right at last.' (235) Her determination to make something of herself despite her difficult upbringing had paid off and she was clearly very proud of herself.

After qualifying, Hilda left London where she had completed her training and became the District Nurse in charge of a country village. Her first job was to deliver a baby which was unfortunately born with deformities. She describes how the baby was 'wrapped in towels and sheets of newspaper' and she thinks was 'buried like a dead animal in the garden or a field' (246). She tells the reader 'that was my introduction to country midwifery and I have never forgotten it'. (246)

Over time she had built herself a trust and good reputation amongst the villagers and she dedicated all her time to her job. Even when times became hard for her she carried on, saying that 'work was the best antidote for my unhappiness. (264) Hilda's work gave her a sense of purpose and identity that she had longed for and allowed her to become independent and we can see how important this was to her throughout her memoir.
Bibliography
Johnson, Ben. 'The 1920s in Britain', Historic UK.(2014) [Online] Accessed: 08/04/2019
Salusbury, Hilda Ann. 'Only My Dreams: An English Girlhood', Burnett Archive of Working Class Autobiographies, University of Brunel Library, Special Collection Library, vol. 4

Image References

Unemployment statistics: https://www.economicshelp.org/blog/5948/economics/uk-economy-in-the-1920s/
Nurse writing on slate:
https://www.dailymail.co.uk/news/article-2272961/When-COULD-midwife-Britain-10-000-district-nurses-midwives-1950s.html

District nurses with their bicycles:

https://www.pinterest.co.uk/pin/290622982173813956/?lp=true