Patrick McGeown (b. 1897): Home and Family
The theme of home and family plays a significant role in Patrick McGeown's autobiography. He speaks lovingly of his childhood despite the evident hardships he faced. Patrick's family was one from humble beginnings. His mother 'a soft spoken' woman and father 'a good man' (40) emigrated from Ireland to Scotland in the search of a better life. The family made roots in Craigsneuk and lived there for nearly 20 years. The town of Craigneuk 'was and is about twelve miles from Glasgow and a centre of heavy industry' but 'there was nothing lovely about Craigneuk (15). Given that the town was dominated by industrial steal and iron works, it is no surprise that the area had lost its beauty. However, one can argue that the town, filled with people from all different walks of life and backgrounds, shaped Patrick massively. The town saw numerous cultures and ethnicities crashing together for work. From early on in life Patrick found his place in society and learned to adapt in the presence of those who held animosity towards him.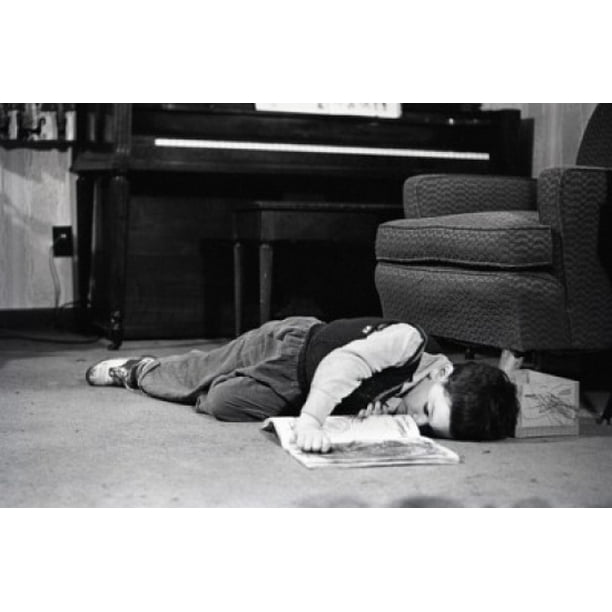 Patrick's life began in a 'one-roomed home in Cowie's Square' (18) where he lived with his mother, father, brother Peter and sister Anna Mary. The closeness of the living quarters mirror the closeness of the family. It is clear that the family had strong bonds, particularly, the bond between Patrick and Peter. Every memory that Patrick recalls where he is physical present in the family home, Peter is there. Similar to other working class author's it seems that siblings play a large part in making childhood memories. Looking at Norah Fearon Knight's memoir she states, 'without my brothers & sisters, I don't think I would have had a childhood worth remembering' (Norah Fearon Knight (1910-2000): Home & Family (1/2) – Writing Lives). Whilst David Vincent argues that working-class autobiographers lack emotional vocabulary, this is certainly not true in Patrick's case (1980, 227). Indeed Patrick is not emotive in the sense of gushing his feeling onto the pages like a diary. But, the way in which he reminisces of times long gone is very emotional.
Arguably due to their Irish roots, the family held a very close knit community. Delving into Patrick's memoir, it becomes apparent that the term "family" extended far beyond blood ties for this family. Instead the McGeown's considered everyone from an Irish background as a member of their home. The generosity and caring nature of the family emulates from the pages of Patrick's memoir- particular that of his mother. Despite the limited space and lack of wealth, 'sometimes if [they] weren't crowded enough, [his] mother would take in a lodger' (20). However, this was not for profit. Patrick's mother would open their home to the young Irish strays that travelled to Craigneuk for a better life- much like she had. 'If they managed to find work they paid their way and moved out. If they were unlucky, then so were we, for they hung on eating what there was and paid nothing' (20). Patrick's mother appears to have been very maternal. Combining this with the echoing of her and her husband's earlier life, one can suggest she felt compelled to give the lost souls a home in order to help them as much as possible.
Sonya O. Rose explains that 'the belief that individual women were responsible for social reproduction, by which I mean childbearing and caring for family members on a daily basis, was enshrined in law as well as in local custom' (1992, 76). Only 10% of married women in 1911 being in some form of paid work (1992, 80). Patrick's mother is very much a living example of this statistic. This image of the childbearing mother was embedded into culture at the time so much so that Patrick's 'earliest memory' was 'seeing [his] mother breastfeed' (18) his sister. Patrick goes on to recall how 'it was a very common affair for all the mothers in the square' to be seen with suckling babies wrapped in big shawls. It seems that the people of Craigneuk all followed a similar family dynamic, a dynamic that ripples across working class lives.
As one looks at the traditional structure of the family in the early 1900's, it appears that Patrick's family conformed to conventional working-class gender roles: '[His father] was a first hand melter then, still strong, still well and still a fine-looking man, his wages were good but so was his thirst and he didn't save much. My mother looked after him well and got him the best fillet steak from the good Scots butchers' (27). This rather Victorian image of family life is present in Patrick's memoir which surprised me. Patrick writes: 'my parents got on very well together, although they didn't express affection outwardly… there was no kissing, no hugging, no wrestling in fun and we didn't miss it' (21).
Considering the nurturing nature of his mother, a modern reader would expect such a loving mother to be physically loving as well. What is especially touching about this comment about 'no kissing, no hugging' is the fact it was written in retrospect. In writing his memoir, Patrick has looked at his past and inevitably made subconscious comparisons between his parents and himself as a parent. It is heart warming to know that Patrick didn't think the lack of physical affection meant lack of love, and loved his parent just the same. Perhaps this is why Patrick valued hard work, as this is how his parents showed their love for him. Roberts infers that those living below the poverty line 'accepted a steady decline in living standards and went on wishing for nothing more than to be "respectful and respected'''(Roberts, 1971, 237). However, this is not the case for Patrick's family. Unwilling to accept the poverty in which his family lived in, Patrick's father took a leap and moved the family to Manchester, England with the hopes of providing a better life. And what he 'promised, he fulfilled' (84). The family's home 'had three bedrooms, kitchen, living room, bathroom, hot and cold water and electric light' (84). Ultimately, Patrick's father illustrated what hard work can achieve. As a man, showing affection could be difficult in the early 20th century but in providing for his family, Patrick's father illustrated his love. And it is clear that this value had been passed onto Patrick.
If you would like to find out more about Patrick's own journey in providing for his family, read my post on his Life and Labour.
Bibliography:
Primary Sources:
493 MCGEOWN, Patrick, Heat the Furnace Seven Times More (Hutchinson & Co. Ltd., London, 1967), pp.192. Other edn., with an introduction by Asa Briggs, Readers Union, London, 1968, pp.192.
MCGEOWN, Patrick, Heat the Furnace Seven Times More (Hutchinson & Co. Ltd., London, 1967)
Secondary Sources:
Rose, Sonya O. Limited Livelihoods : Gender and Class in Nineteenth-century England. California: University of California Press, 1992.
Vincent, David. 'Love and Death and the Nineteenth-Century Working Class.' Social History, 5.2 (1980): 223-247 (http://www.jstor.org/stable/4284976)
Roberts, Robert. The Classic Slum: Salford Life in the First Quarter of the Century. 1971.
Image 1: An image of Craigneuk. Retrieved from: James Fisher
Image 2: An image of a boy sleeping on the flooring: Retrieved from: d4331f6c-6a5e-4582-9d40-09e68f0b9002_1.2557e33c7a0a9dc69608ccc8d9c2fe13.jpeg (612×612) (walmartimages.com)