May Rainer Reading and Writing (b.1909)
'I was a great reader and got through a great number of books this way' (Rainer, 42).
Rainer writes that one of her favourite activities to do after the war had finished was to spend hours in the public library, as she was an avid reader of fiction and history. Rainer would rarely take a book home, as she enjoyed reading on the steps of the library until her mother came running for her to go home for tea. I believe this is where she found peace, as she came from a working class family with an older brother. It is clear that the house would have been full and perhaps a bit noisy.
Interestingly, Rainer only writes that she was interested in reading 'fiction and history' in the library. She does not give us an idea of what fiction she was interested in by telling us which authors she was reading. I find this interesting as she enjoyed spending so many hours in the library to the point her mother would come running for her, but she does not find it significant to write about what type of books she was interested in. She only writes that they had to read Dickens and Shakespeare in school when they were in the top classes. 'Dickens and Shakespeare were taken in large part at school. Every year we did one of Shakespeare's plays when we reached the top classes.' (Rainer, 42)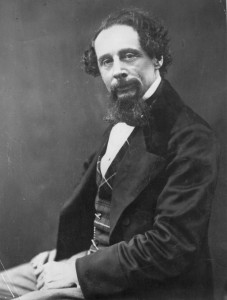 According to James Hinton Mass Observation diarists  'were anxious to deploy a taste for high culture as a means of distinguishing themselves from their self-assigned class' (Hinton) I believe that this is what Rainer was doing when she writes about the literature she was reading when she was younger, as she only mentions the books that she studied in the top classes. She fails to mention the literature she was actually interested in outside of school. This may be because she was interested in penny dreadfuls, or not very well respected works of literature. She might have wanted to distinguish herself from her own working class background to seem more interesting or different.
Whatever Rainer was reading during all those hours spent in the library, one thing is certain and that is that she loved reading. Reading fiction was her escape from the everyday life of being a child in a working class family. Rainer also enjoyed reading historical books, which shows that she loved to learn from the books she read. She writes that she is sure her 'reading was a help in my school work' (Rainer, 42). This shows that although she read for her enjoyment, it also helped her do well in school, so she must have been reading books that challenged herself to learn. She was not just reading popular fiction.
Bibliography
Hinton, James. 'The "Class" Complex': Mass-Observation and Cultural Distinction in Pre-War Britain', Past and Present, no. 199, May, 2008
Rainer, May, Emma's Daughter, May 20th 1977, Brunel University, July 1977, Vol 2. 0644
Image of Charles Dickens – http://www.biography.com/people/charles-dickens-9274087#synopsis