Verbena Daphne Brighton (B. 1915): Habits, Culture & Belief
Verbena Brighton mentions celebrations throughout her memoir. She gives her authentic accounts of these events and describes them in detail. This indicates that these are pleasant memories of hers.
The first opportunity that Brighton mentions celebration is in her second chapter of her memoir, when she talks about 'Peace Day.' Brighton explains that these celebrations were held at Gissing Hall, local to her home. Whilst researching I discovered that Gissing Hall in Norfolk is now a hotel and wedding venue. It is set in large grounds which Brighton describes as: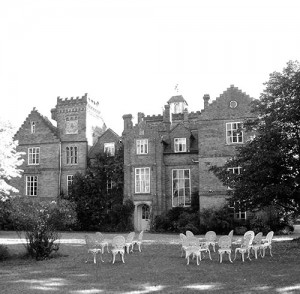 "There were celebrations at Gissing Hall in the beautifully kept park and gardens. Everyone was there including Father with his Cockle Stall." Verbena describes the rural setting of this festival located in her local area. The authentic account given by Verbena is highly informative about working-class festivals, as well as enjoyable to read. She describes the firework displays and donkey rides given to children, giving an insight to working class Britain.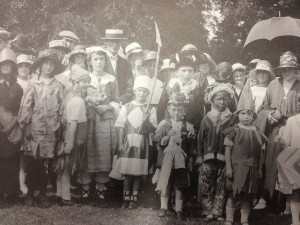 Brighton doesn't give the date in which Peace Day was held as she only describes it as an early memory she has. Peace Day was an event held on 19th July 1919 to mark the end of the First World War and the signing of peace. I have researched that bonfires were planned to be lit on this date, which Brighton describes took place. It is not vividly clear what message Peace Day was supposed to portray and many believed it was too soon to celebrate the deaths of so many servicemen, so celebrations were boycotted in East Anglia in June 1919.
Baking is a significant hobby mentioned throughout Verbena Brighton's memoir. "We loved baking days, mother would have been up at crack of dawn, and the smell of yeast would have ascended the stairs and the bread set to 'prove' before we came down to our breakfast of very sweet cocoa and bread and milk, or if luck was in dripping toast." This vivid account of the Brighton household baking days is described with passion. Verbena continues to describe the sorts of food that they would bake on their family baking days with their mother, such as 'rich fruit cake', rice puddings and rhubarb pies.
Chapter 10 of Verbena Brighton's memoir is titled "Saturdays". In this chapter, Verbena describes the chores set for her and her siblings to do on Saturdays. Such jobs were set, such as fetching water, cupboards to be scrubbed, window cleaning and wood to be picked.
"The drinking water came from the village pump half a mile away, and at a very tender age we were sent forth with two buckets and a square to fetch this very precious commodity."  Verbena informs the reader that she has been doing these chores from a very young age, however she doesn't comment on this being of any issue to her. Verbena seemed to be a diligent young lady, as she doesn't often complain.
Verbena dedicates a chapter of her memoir to discuss Sundays. "Sunday was always a busy day, and an exciting one." Of a Sunday morning, Verbena would attend Sunday School, where she would sing hymns and be told Bible stories. This Sunday ritual would be followed by Church at 10:45 for Morning Prayer. Verbena showing her femininity describes Lady Henrietta's dress, " (p. 21 Nuts 'n May)The Lady always wore an ankle length drab brown dress with a very very small waist and leg of mutton sleeves, very old fashioned even in those days, but she was a very beautiful lady." (P. 21) As Verbena describes clothes often throughout her memoir, the reader is given an insight to her interest in dress.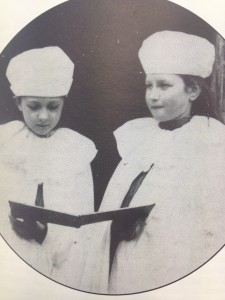 Verbena was a member of a medley choir, showing the importance of Christianity in working- class, 1920's Britain. She recites some of her prayers and hymns in this chapter, showing how these religious acts were installed in her for life from a young age. After dinner, Verbena would have to set off again to attend children's services, where she sang more "lovely" hymns and received instructions from the Rector. Verbena shows the importance of religion in her home as a recreational activity.
Pictures: Brighton, Verbena Nuts 'n May (Brighton: Norfolk) 1990