May Owen (b.1896): War and Memory
Having lived through both World Wars, May Owen rarely mentions it or specify very much the traumas of war for her for example the loss of her naval husband is just noted with no explanation or feeling. The most detail Owen gives or any of the wars is her work in the Land Army, but even then she doesn't mention it as part of the war effort, but rather a change in her career plan as she did not want to teach at that particular time.
It is unknown whether Owen's father was conscripted or joined the war or if he was still alive when war was declared. If her father was still alive during the First World War, then he was most likely exempt from any duties that so many other men had to fulfill due to his alcoholism. We do know that Owen's mother died before World War One as Owen states that '[she] have often wondered what she would have done in […] the war, but fortunately, she died before things got very serious.'(p.1) This expression would have coped in the war and how the seriousness of it is extremely brief and the only of how she thought her mother information Owen gives in her autobiographical letters about how bad the war was.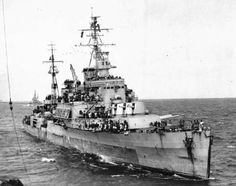 'However Popular Memory approach "tends to underplay the significance of the events of war themselves, and the unconscious processes associated with them, in shaping memory.'(Roper, 199) Owen most definitely underplays her experience of the war as she states that '[her] navel husband died in 194[?]' (Date not clear) (p.7). This is also the only acknowledgement that Owen gives that she had a husband. 'Then as now, the official idiom of triumph as sacrifice. Sacrifice may have been a euphemism for slaughter but, either way, the significance of victory was overwhelmed by the human cost of achieving it.' (Dyer, 1994, n/p) The only clue that we are given that Owen's navel husband did die during World War Two is that the next sentence says how it was hard to find a post in 1941, bringing readers to the conclusion that he died that year or the year before, 1940.
At eighteen Owen passed her Cambridge local which entitled her to attend a training college, but she didn't want to be a teacher at the time so instead she 'packed a case and went to
North Wales and joined the Land Army for a year or so of the war.'(p.6) during her time in the Land Army she 'planted trees […] on the Snowdon range'. (p.6) After working planting trees, Owen was 'put to a large house belonging to Churchill's relatives' (p.6) working in their garden. What she did in the Land Army does detail much of the typical work that the women would be doing for the work effort, but from Owen's tone she is proud of the work she did and enjoyed doing it.
Bibliography
May, Owen. Autobiographical Letter. Burnett Archive of Working Class Autobiography, University of Brunel Library, Special Collection, 2:576
Dyer, Geoff. The Missing of the Somme. 1994. Vintage Books (2011).
Roper, Michael. 'Re-remembering the Soldier Hero: The Psychic and Social Construction of Memory in Personal Narratives of the Great War'. History Workshop Journal. 50.3 (2000): 181-204
Pictures
https://www.pinterest.com/greyfunnelline/royal-navy/ – Royal Navy boat
http://www.bbc.co.uk/news/uk-wales-26238755 – Women's Land Army