Thomas R. Flintoff (1904-1994): Purpose & Audience
It is important to consider the purpose of Thomas writing his memoir in relation to the publication of his political writing. Although the purpose of the memoir is not revealed, it may have been requested by the publishers the memoir to coincided with Flintoff's edition Preston
and Parliament (Thomas R. Flintoff. 1980) I believe that Flintoff wrote his memoir Friday The Thirteenth Of May (Thomas R. Flintoff, date unknown) in order to inform readers of his childhood and the difficulties he encountered being brought up in a single parent working class family in Preston during 1904-1937. Such difficulties include balancing manual labour with education in order to support his family financially as well as the struggle to cope with medical fees when he was struck with a serious eye condition.
The memoir adopts a rather formal tone. Flintoff refrains from addressing his family members by their names and chooses not to go into great detail regarding his family. Instead the memoir is purely based upon him and switches between his personal anecdotes regarding his life and explaining the historical context at the time including the passing of new laws and the effects of the wars on society.
If the memoir was written without the intention of publication I would have expected Flintoff to adopt a more informal tone. Thomas R. Flintoff's memoir is not too dissimilar to other working class autobiographies of the period. He honestly records his early recollections and highlights the most significant events of his upbringing. Unlike Flintoff many other working class autobiographers used their memoirs as an opportunity to confess to their wrong doings and inform readers of the experinces they encountered.
Location is an important factor in Flintoff's writing as the northern working class town of Preston plays a valued part in his identity whilst influencing his writing. It is obvious Flintoff was very proud and passionate about his home town as his published writings were all based on Preston. With this is mind, his intended audience could be those familiar with, or residents of Preston who may be inter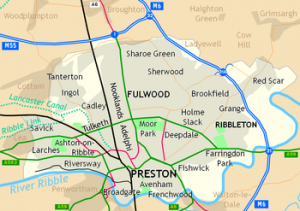 ested in finding out how he became so passionate about politics and religion and what caused this during his upbringing.
Flintoff was active in his local church and was appointed the Honorary Secretary and Marshall of St Saviour's Sunday school and became a member of the Church Council. Within the political field he joined the Junior Imperial League Conservative Association in 1923. After enrolling a total of 100 members, he was rewarded with being elected as the Vice-Chairman of the movement. Despite the Conservative party being in power, the local Conservative M.P was defeated and Preston was represented by a Labour M.P and a liberal M.P despite the Conservative Party being in power. 'But this was a time of conciderable upheaval, and in 1923 the Conservative Prime Minister dissolved Parliament to try and get a mandate for tariff protection.' (Flintoff, p. 30) This sparked huge up roar within the area and consequently the town was divided into wards. Flintoff was invited to become secretary of St Johns ward, which was the ward where he lived. His passion and involvement within politics from a young age enabled him to be in the position to write about the political history of his home town in his book Preston and Parliament.
On the title page of his memoir, the autobiographer included the titles he had been awarded: Thomas R. Flintoff, M.B.E, J.P, A.C.I.S. He does not mention these achievements as the memoir only focuses on his life up until the age of 33. However, they show that he had acted as a magistrate and had been awarded for his civic work. His honours indicate he was a well known individual within the Preston area. Therefore his intended audience was likely to be local readers, eager to learn how his upbringing led him to gain acknowledgement by the Queen.