Alice Pidgeon (b.1898): Home & Family
Home and family is a bitter-sweet topic for Alice Pidgeon, whose memoir delves deeply into the heart of her family life and experiences. Her parents, who died when she was only six years of age, play a prominent role in her memoir and her memory of them is fond and loving.
Alice spent her first few years of life in Bradford, where her mother worked as a high-class dress maker and her father a newspaper reporter.
She next remembers going to live, at around the age of three, in Streatham, London. This was during the time when her parents were alive, before tragedy struck the family and Alice and her younger sister, Doris, went to live in St John Groom's Home for Little Girls. This orphanage was to become her new home and the other girls there became sisters to Alice and Doris, until Alice reached the age of seventeen and left to find work.
Having spent a large portion of her childhood and adolescence in St John Groom's orphanage, Alice's written voice is laced with nostalgia as she describes throughout her life the role of her parents, sister, grandmother, the 'Mother' of the orphanage and John Groom and his brother, who plays an uncle-type role during Alice's childhood.
Strong emphasis is placed on family life and the domestic setting. Alice, from a very young age, is incredibly protective of her little sister, and cares for her both in their parent's home and later on in life.
John Groom, although not a parent, plays an important father-like role in Alice's memoir. Helping orphans like Alice and Doris was not the only charitable legacy he left after his death. Concerned with helping those less fortunate, he founded the Watercress and Flower Girls' Christian Mission in 1866. He set up a factory in which poor and disabled women made artificial flowers which, in turn, they could sell on to make money.[2] It is being surrounded by kind-hearted people such as John Groom that meant Alice had a good experience living in the orphanage. Something a lot of orphans of the time did not receive.
Alice reminisces of holidays at the beach with her parents, and specific scenes from home-life, such as helping to clean the kitchen or eating mint cake from her Grandma and even stealing some chocolate and eating so much that she was violently sick. All innocent and seemingly pointless memories, but to Alice they represent a time when she belonged to someone, something she says she and the other girls missed at the orphanage. She admits that they were cared for incredibly well at the orphanage but they missed that sense of belonging to someone or being a part of a family. When researching other examples of orphanages from the late Victorian or Edwardian era, it seems that Alice and Doris had quite a fine experience in their home and suffered none of the cruelty that orphans suffered in others. From reading Alan Hamblin's text, An Orphanage Diary, there is evidence of a much colder and more strict life in the orphanage's he describes and evidence of hard cruelty and violence towards the children. Something Alice and the other girls never appear to suffer.
The Mother of the orphanage plays the role of a strict parent, but allows for fun and games and a closeness between the girls. John Groom, the owner of the orphanage, plays role of father in his visits and Alice remembers fondly how sometimes his brother would also visit the girls, and like a cheeky uncle may do with his nieces or nephews, he calls out to the girls and asks 'who needs a sweet?'.
Alice's parents, before they died, displayed to their daughters the ways of a hard-working family. Both worked hard to offer their daughter's a comfortable life. Things were very rarely easy, however, they certainly came across some difficult patches like all working-class families of that era, such as temporary unemployment, absence from work due to illness and so on. They would work late into the night, Alice recalls. One particularly moment in her memoir comes at the beginning, when Alice describes how she wished to have a beautiful doll which she had seen in a shop near their home. The doll cost one pound which was expensive in her time. She pined for the doll and her father saved and bought her one, though not the one she had wanted. Though disappointed, Alice points out how her parents accumulated an eclectic mix of dolls over her younger years; a Chinese doll, a black doll, a soldier doll… To her, this seems to be a message from her parents, stating that 'all men are equal in the eyes of God'. These are the kind of messages that Alice gained throughout her short time with her parents, and short though it was they clearly made a positive impression on her.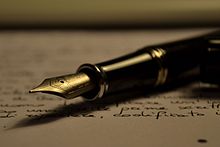 Alice proved through her time in the orphanage and later life, to be a very open and warm person, never judgemental and always, in her eyes, was everybody equal. She writes how she didn't realise, even in her teens, the difference in classes. 'The first decade of the 20th century saw England divided by strict lines of upper, middle and working classes/On one hand the upper middle class adopted the Edwardian fashion wholeheartedly, on the other the lower middle class clung to the Victorian fashion'[1]. There was a distinct difference between the classes, more so than ever at this stage, but Alice's naivety is shown throughout her memoir, as she relives her late teen years when she started her search for work and her immersion into society without the safety and guidance of the orphanage proved confusing and enlightening all at once.
Her own family life created a caring and loving lady who carried her giving nature to her career as a nanny. She wanted nothing else than to help look after children and bonded incredibly with every family she helped, give or take a small minority of families who displayed snobbery and disdain towards Alice who became a part of another family with each new position. This caring disposition, unsurprisingly, carried into her personal life and she became a mother to two daughters, of whom she was very proud. She and husband Arthur, as a couple, echo the story of her own mother and father; they are both hard working, often coming upon hard times, and caring deeply for their daughters and providing them with everything that they can, leading to a good education for the eldest.
Although she was orphaned, Alice was not entirely deprived of a family life, in fact the orphanage instilled into her even more the importance of love and kindness and support, which she took on through the rest of her life and into her own family.