Thomas Raymont (1864-1949): Education and Schooling Continued
'My headmaster, as I learnt years later, wrote in the school log-book that I had been with him eleven years as a scholar, pupil-teacher and assistant master. So I suppose he was a bit proud of me.'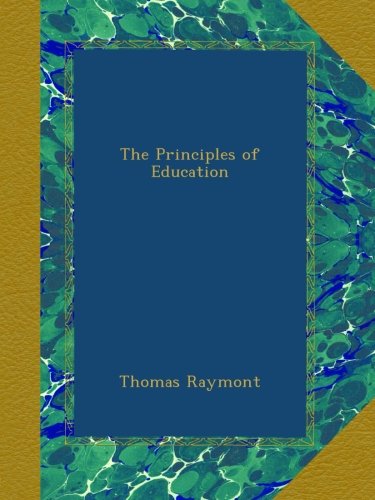 Thomas Raymont shows throughout his memoir that he is incredibly proud of his achievements in education both as a boy and as a man. As well as the above quote he reveals that 'What was known as the Queen's Scholarship Examination had taken place in June, and the list of successful candidates appeared in the autumn. My name stood third in all England, i.e. in a list of some thousands.' (pp.11) The pride that Thomas shows in his own educational achievements could link to working-class attitudes to education of the time as people had a general motivation and thirst for knowledge, as they believed this knowledge could bring freedom, imagination and emancipation (Lovett, 1876, pp.98)
This showed in Thomas as he continued to study and teach in his home of Tavistock until 1884, when at the age of nineteen Thomas moved to London to study at Borough Road College in Suffolk. Here Thomas became an assistant tutor at Borough Road, but there were times of which Thomas struggled at the College, particularly with the Principal's teaching of history as 'a mass of facts, based upon his own text book, one of the driest ever written.' (pp.12) and failing his first attempt at an external degree from London University due to Thomas' 'weakness in Greek' (pp.14) He says of his first two years in London that his mental progress 'cannot be called profitable.' (pp.12) Despite this Thomas soldiered on and passed at the second attempt, later becoming an Assistant master at Cowper Street Middle Class School. It was following this at age 26 that Thomas moved away from London to work in Cardiff as first a Master of Method and later a Lecturer in Education.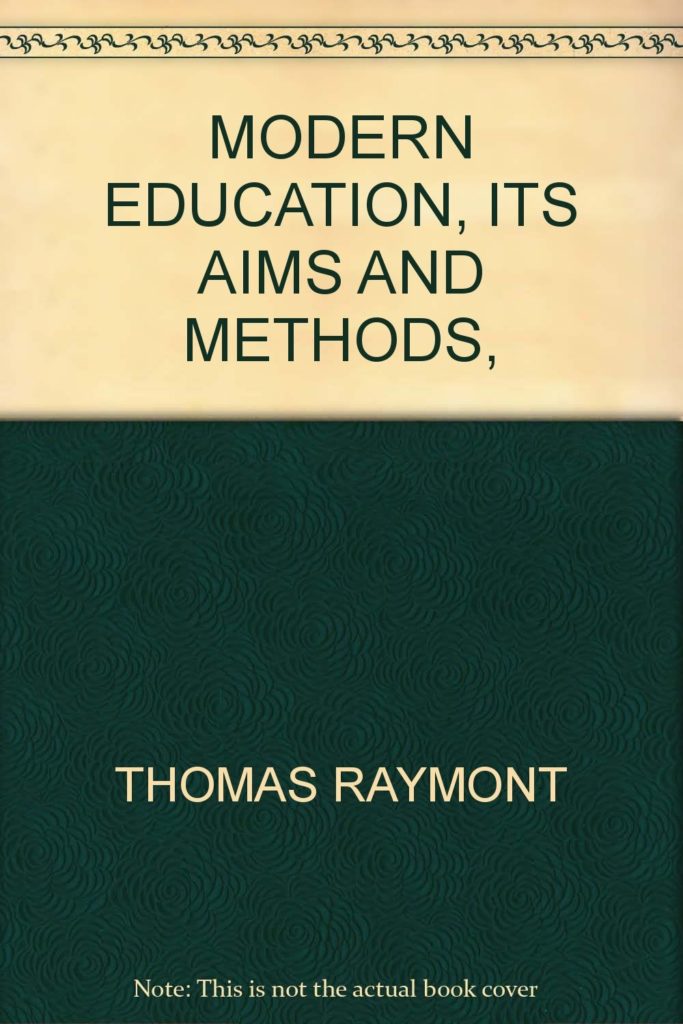 During his time in Cardiff, Thomas began to write text books on educational theory, as his wife Christine and her friend May Martin believed that having read the usual text books on the subject, that Thomas 'could write a better one.' (pp.15) Thomas went on to publish The Principles of Education in 1904 at the age of forty, which a colleague of his Professor John Adams noted 'took its place at once as a standard text book.' (pp.15) According to Thomas the book was a staple in Schools for forty-three years and later in 1931 had a book published with the intentions to replace it called Modern Education. In 1946 Thomas also wrote 'a small book entitled 'Seven to Eleven: Some problems of the junior school.' It was well received and continues to have a good sale.' (pp.15) These achievements, from ranking highly in the country in examinations to having books published and used in classrooms across the country were very important for Thomas as it gave him a level of respectability and influence, something of great pride and an astonishing achievement for someone who comes from such humble beginnings as Thomas. However Thomas does not just gloat about his achievements but also recognises his failures as he dedicates a full paragraph after this to list the books of which he had written that were unsuccessful, showing that there is an element of working-class humility about his character.
Bibliography
Raymont, Thomas. 'Memories of an Octogenarian 1864-1949',
Burnett Archive of Working Class Autobiographies, University of Brunel Library,
Special Collection, 1:571, available at: http://www.brunel.ac.uk/__data/assets/pdf_file
/0003/139278/BurnettArchive.pdf
Lovett, William. The Life and Struggles of William Lovett: In His Pursuit of Bread, Knowledge, and Freedom. London: Trübner, 1876.
'The Principles of Education', in
Amazon <https://amazon.co.uk// >
[accessed 18 April 2019]
'Modern Education', in
Amazon <https://amazon.co.uk// >
[accessed 18 April 2019]