Thomas Waddicor (b.1906): Habits, Culture and Belief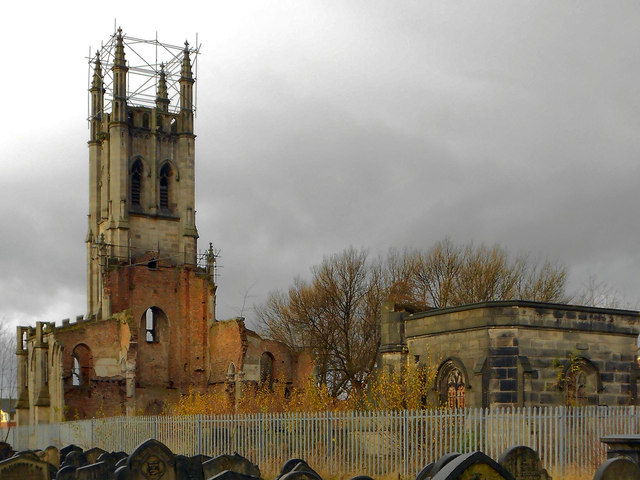 Overtime Thomas's recreational time changes as described in the Leisure and New Experiences post. This blog post will investigate the different habits and beliefs the Waddicor family and more specifically Thomas had. Thomas's life changed quite drastically when he moved to London, he was able to change his habits and was not required to work all hours of the day.
Thomas was one of eight and being one of the youngest four he was forced to attend Sunday school. He reveals 'I don't know what all this did for our souls – not much I fear – but it was certainly good for mother's' (pg. 8) This shows Thomas's lack of religious beliefs and his church attendance was purely to satisfy his mother's will. Thomas goes on to explain: 'we four younger children were impelled (or compelled) towards congregational church every Sunday morning, noon and night.' Instead of being encouraged Thomas and his siblings were obliged to attend (p.7). This becomes central to Thomas's identity as it becomes a part him until he moves to London and he does not attend church or does not reveal if he did. This contrasts with his presence in church when he was in Hightown as he explains the job of the organ blowers: 'anyone as regular in attendance (however unwilling) at morning and evening Church services as I, was an obvious candidate for a job almost as that of the organist himself – the organ blower' (p.7).
Thomas's priorities change over time due to his financial position. At the start of the memoir it is evident that his main concern is to earn money and support the family income. However, once he moves to London he finds he has more spare time and is able to indulge in more recreational and sporting activities. Thomas becomes part of an elite sporting group which only employees of the advertising company are able to access. This is a turning point in Thomas's memoir, and life, as the reader is able to contrast the two points in Thomas's life. The reader cannot help but be pleased for Thomas as his hard work has finally paid off. 'One consequence of having to work in between school hours was the lack of ready opportunity to play games such as cricket and football' (p.24) Thomas becomes exposed to a new life where he is able to enjoy fun activities and not over work himself. Thomas plays the sport with his company which attaches value and pride to the activity. He is able to relish in sports as opposed to the time when he had to work all the time.
After Thomas has moved home he has become part a new culture that when he goes back home his family notice a change in him: 'The next time I visited home I was asked why I was talking so la di da.' (P.24). Thomas clearly got rid of his Mancunian accent and adopted a whole new lifestyle and persona.
Works cited
Burnett, John. Autobiographies of Childhood, Education and Family from 1820s to the 1920s, 1982.
Constantine, Stephen. Unemployment in Britain Between the Wars, Essex: Longman Group Ltd, 1980
David Vincent, Bread, Knowledge and Freedom. 1982
Davies, Andrew. Leisure, Gender and Poverty, Buckingham: Open University Press, 1993.
Eric, Hopkins. Childhood Transformed: Working class children in nineteenth century England. Manchester University Press, 1994.
Hedrick, Harry. Children, Childhood and English Society 1990-1990. Cambridge: Cambridge University Press, 1997
Gagnier, Regenia. 'Working-Class Autobiography, Subjectivity, and Gender.' Victorian Studies 30.3 (1987): 335-363
Griffen-Foley, Bridget. From Tit-Bits to Big Brother: a century of audience participation in the media, Macquarie University, Australia. P533-4
Lynn Broughton and Helen Rogers. Gender and Fatherhood in the nineteenth Century. Palgrave Macmillan, 2007
Marjorie Cruickshank, Children and industry, Manchester 1981.
Mike Savage and Andrew Miles, The Remaking of the British Working Class 1840-1940. Routledge London, 1994.
Rose, Jonathan, 'Rereading the English Common Reader: A Preface to a History of Audiences.' Journal of the History of Ideas. 53. 1 (1992): 47-70
Ross, Ellen. Love and Toil: Motherhood in Outcast London, 1870-1918. Oxford 1993, 152-3
Thompson, Paul. The Edwardians: the Remaking of British Society. St Albans, 1977.
Vincent, David. 'Love and Death and the Nineteenth-Century Working Class.' Social History, 5.2 (1980): 223-247.
Waddicor, Thomas. 'Memories of Hightown and Beyond', Burnett Archive of Working Class Autobiography. University of Brunel Library, Special Collection, 2:787
https://www.vialibri.net/552display_i/year_1906_0_506055.html (2016). [image].
Dixon, D. (2016). St Luke's Church Tower, Cheetham Hill (C) David Dixon :: Geograph Britain and Ireland. [online] Geograph.org.uk. Available at: http://www.geograph.org.uk/photo/2717731 [Accessed 25 Jan. 2016].