Averil Edith Thomas: Home and Family Life [Part 2 of 2]
As Averil's writing style refrains from directly commenting about her own individual feelings, the close relationship she has with each family member is exerted through the description of her many stories, rather than through the use of straight-forward statements of love. By doing this Averil keeps the reader at a distance in regards to understanding her at a deeper, more personable level. I believe she does this as a way of keeping her memoir informative, which links back to the purpose of her writing being to educate new generations about a time that has since been forgotten. Her individual sentiments take a back seat in order to prevent them from overshadowing the events and happenings of her childhood, which she would rather the reader be knowledgeable about over herself.
When researching further into Averil's family history, I discovered a record that revealed Averil had a younger sibling called John who was born in 1898, five years after her. There was no mention of him in her autobiography, which seems bizarre and leaves her unified family image disjointed. She may have refrained from writing about him as she has stronger, more impressionable memories of her older siblings and life before John's birth had a significance on their family's dynamics.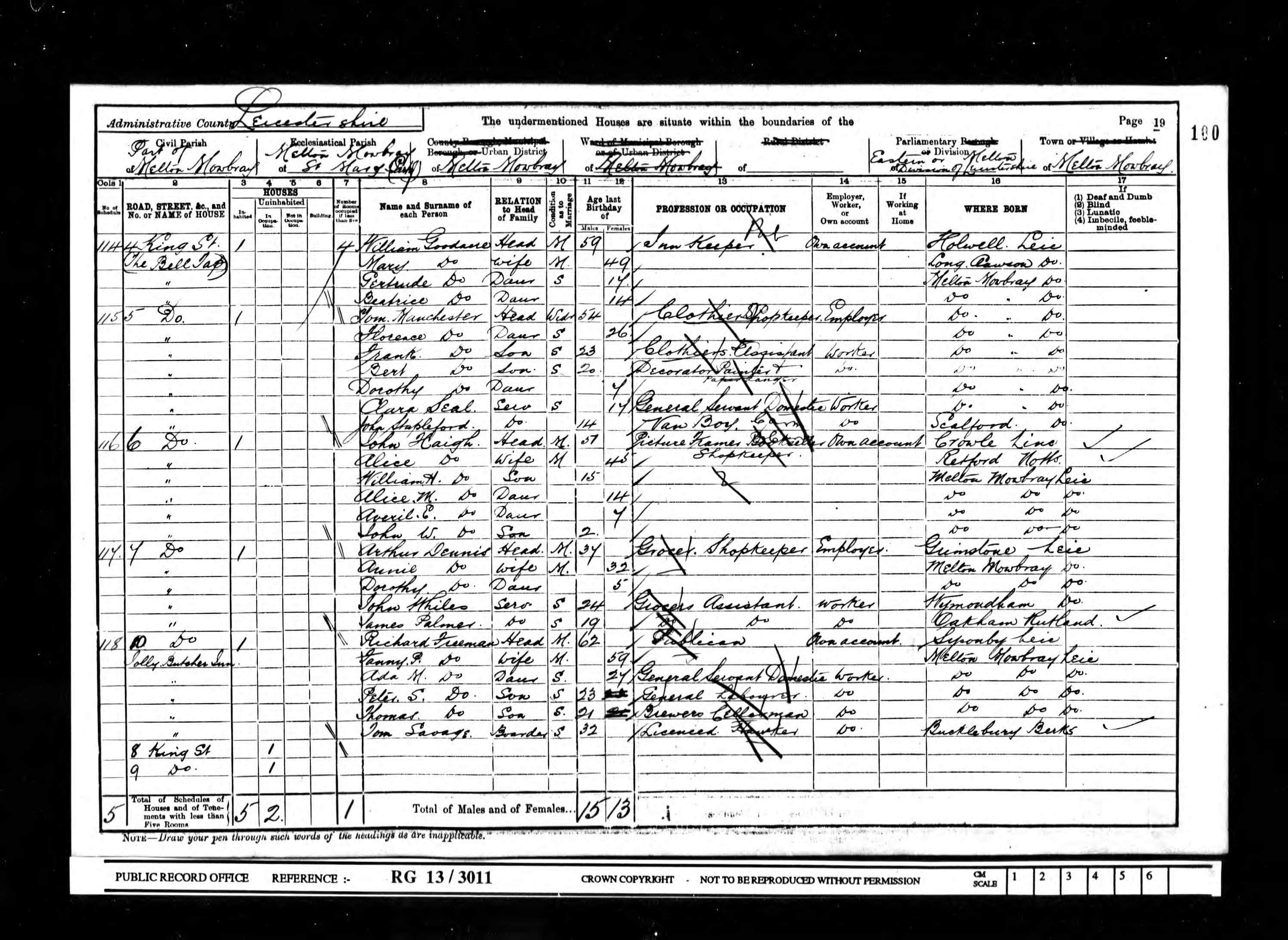 Within the same record, both her mother and father are ticked in the category of either 'Deaf and Dumb, Blind, Lunatic, Imbecile or feeble minded'. Again, Averil has left out vital information about her childhood, which left me trying to piece together the truth behind her history. She does not mention anything about her parents having any physical disabilities, and as they led a somewhat successful business of creating and selling picture frames it is highly unlikely that the category refers to them as deaf and dumb or blind. It must therefore refer to a mental illness. The unanswered question is, why did Averil leave out such important information about her family?
It may be that her childhood faced more challenges than previously thought, and by leaving out vital information such as on-going mental illnesses within the family she is recreating an idealised version of her life that differs from the brutality of the truth. Alternatively, Averil may have simply been oblivious to her parents' mental struggle, and she only became aware of their state after the death of her brother a couple of years after this census was published. As Averil only mentions the health of her mother and very little about her father, it is possible that the tick only refers to the mother as 'lunatic', and the council have wrongly ticked the father in it by mistake.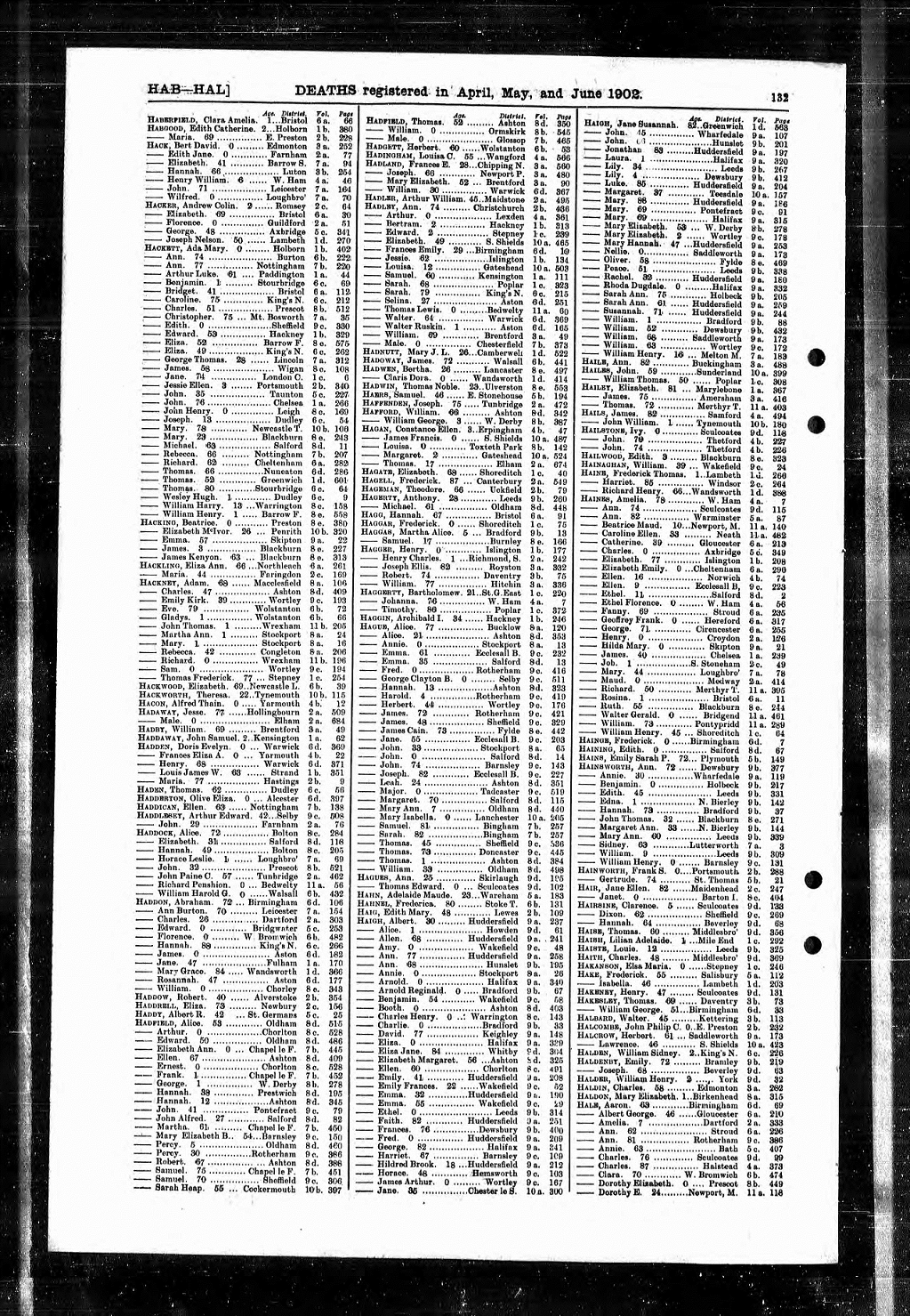 However, as the record is over a century old, it remains a mystery of ambiguity. We may never know the truth behind her parents' private life, and I believe for a respectable family such as this, it is the most honourable outcome.
Sources
Averil Edith Thomas, Untitled, pp.26 (c. 6,500 words), Burnett Collection of Working Class Autobiography, Brunel University Library. No 1:892.
Ancestry.com. 1901 England Census [database on-line]. Provo, UT, USA: Ancestry.com Operations, Inc., 2011.
England & Wales, Death Index, 1837-1915 [database on-line]. Provo, UT, USA: Ancestry.com Operations Inc, 2006.