Eleanor Hutchinson (B 1915): Home and Family and the Workhouse
"I had been thrown into the abyss of hell and, to a child that hell is really bottomless" (Hutchinson 66)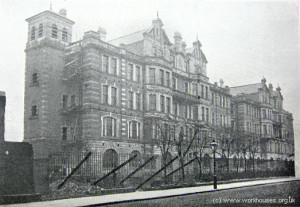 Following the death of her mother and the arrest of her father, seven year old Eleanor Hutchinson and her brothers were left orphaned and alone. Their Grannie, who lived down the road from the family, was far too elderly to care for the children. It was at this time that Eleanor had her first taste of the workhouse.  "We all went like lambs – to the Marylebone workhouse in Northumberland Avenue" (Hutchinson 64).
Even at the age of seven, Eleanor was astutely aware of the severity of the situation, understanding that the presence of tears and protest would not bring her mother and father back: "all the kicking, all the crying would not bring my mother back" (Hutchinson 66). That aside, the fear and grief took over Eleanor as she arrived at the workhouse: "I had been thrown into the abyss of hell and, to a child, that hell is really bottomless. I could not think that one day I would grow up and that hell would pass" (Hutchinson 66). Her brothers were separated from her to go to the male area of the workhouse: "Even Jimmie was separated from Charlie because he (Jimmie) was over five and had to go among the adults" (Hutchinson 66). A child above five years old was an adult in the workhouse and should act as one.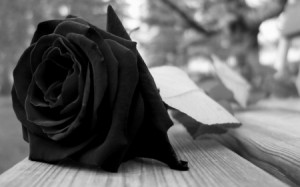 Separation from brothers and sisters was not uncommon in orphanages. In an article by Murray Dublin, three siblings who were separated during their time at an orphanage talk about how "their orphanage childhood tore apart their families so permanently that the families have never been whole again." (Dublin NP). Eleanor Hutchinson was never to be reunited with all of her siblings: "where's Charlie?' I said. 'I don't know' came the reply, 'I haven't seen him since I've been here" (Hutchinson 95). It was at this point in Eleanor's childhood where she suffers another loss. Her brother Charlie had died from diphtheria only a month after entering the workhouse.
Eleanor's memoir is teeming with the loss of loved ones. She writes about this loss in a concise manner, with at times a deep lack of emotion. Towards the end of her memoir, she addresses this lack of emotion by stating: "Sometimes I think we get on far better if we are frank about things. This is why I wanted to write my autobiography – get it all of my chest" (Hutchinson 155).
Bibliography
Dublin, Murray. They Got Everything They Needed – Except Love. Online Article, Philly.com, 1995
'Eleanor Hutchinson', in John Burnett, David Mayall and David Vincent eds The Autobiography of the Working Class: An Annotated, Critical Bibliography Brighton: Harvester, 1984, vol. 2, no. 429
Hutchinson, Eleanor, 'The Bells of St Mary', Burnett Archive of Working Class Autobiography. University of Brunel Library, Special Collection, 2:429
Images Cited – as they appear on the page
http://www.workhouses.org.uk/StMarylebone/