Lilian Westall (born 1893): Home and Family (Part 2)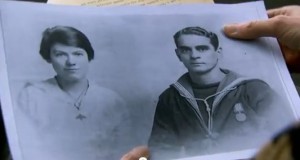 After reading through Westall's memoir I decided to look for her in national documents.
I found Lilian Rose Westall, born April 2nd, 1893, living at Cromwell Cottages, Queens Road, Mortlake. Mortlake, is within walking distance of Islington and the roads Westall writes about in 'The Good Old Days'.
Lilian Westall's birth name was Lilian Rose Mara. Records of her family home could not be found. I would say this is due to the fact Westall's family were in such poverty, not much care was given in recording their lives.
Through the census, I found Lilian's husband. His name was George Albert Westall. Lilian mentions him briefly in her memoir, 'One night after meeting my young man (later my husband)…' (8). They had three children together, and they moved house three times in under 10 years, from Westminster in 1921 to Marylands Road in 1931. In 1936, Lilian Rose Westall lived in Whitecross Street, without her husband. Instead, Lilian lives with Frank Westall. I assume Frank was one of the three children. I could not find anymore information on him. In regards to the disappearance of George Westall, I could not retrieve anything. In accordance with the historical date and the fact George was in the navy, I understand that pay rates went back up in 1934 and more job posts where made. I believe George would have been at work at this period.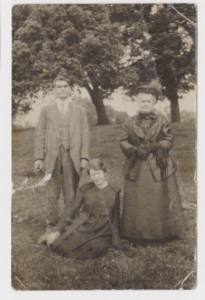 I found a small amount of information about Lilian's Parents. Her mother was called Ellen Montagne. Unknown Birth, Death and family. Lilian's father was called Patrick O'Mara, he was Irish. That is all I could find. This is why memoirs, like Lilian's are so important. They brings show the working classes as people, not a numbers.
Lilian Westall describes how difficult life was for her mother when her father, Patrick joined the army. The strain war had on her mother, Ellen, caused their house moving and constant hunger. 'Conditions became so difficult for everyone I went back into service.' (7)
Westall also describes her own difficulties as a mother. Especially when her husband was away. 'My own children were underfed during this time' (9). Family are the soul cause of everything that happens in the home. Westall makes this clear by addressing her situations through her family and their importance in her life.
In terms of history, Lilian Rose Westall's family is hard to find. The memoir The Good Old Days helps us to see the working-class people of Britain: the hard-working, poor but strong lives that made up most of the population in the early 1900s. Have a look at Lilian Westall's Home and Family Part 1.
References
Jackson, Robert. 'History of the Royal Navy'. Paragon Plus, England. 1999
Westall, Lilian. 'The Good Old Days'. Burnett Archive of Working Class Autobiography, University of Brunel Library, Special Collection, 1:746
'Westall, Lilian', entry in The Autobiography of the British Working Class: An Annotated, Critical Bibliography, ed by John Burnett, David Vincent, and David Mayall (Harvester, Brighton 1984), vol 1, no. 746
Images
Fig. 1 http://mv.ancestry.co.uk/viewer/810c4762-72d1-48b9-a029-bad2f43bdbbd/5130121/-1392033637?_phsrc=wmy2&usePUBJs=true
Fig. 2 http://mv.ancestry.co.uk/viewer/943aefd2-bd96-4a62-a983-0c277f40a7c2/5130121/-1392033637?_phsrc=wmy3&usePUBJs=true