Marion Owen (b. 1909): An Introduction
'Beginning is always difficult […] the only answer is to plunge and see what happens'
Marion Owen's clear love for nostalgia is shown through the precision and care that she uses within her autobiography. Marion has a wonderful memory which allows her to write about her life in such detail. This is shown as she splits her chapters into different smells that remind her of specific memories and moments within her life. Marion states that she can tell her 'life story in smells of one sort or another' (Owen, p. 1). This leads me to believe that Marion's lack of description in terms of names and dates was a conscious decision as her precise detail throughout shows that it was not just a lapse in memory.
As Marion does not use many dates or names apart from a few such as 'Uncle Frank' (Owen, p. 9). It came down to my own research on ancestry.com where I managed to discover information about Marion.


'It was the end of one era, but the beginning of another'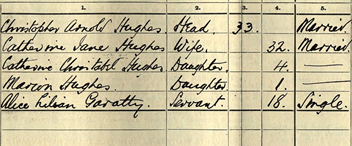 She was born as Marion Hughes on June 10th 1909 and was the youngest child in her family. Her family consisted of her father, Christopher Arnold Hughes, and her mother, Catherine Jane Hughes and her elder sister Catherine Christabel Hughes. After researching the family I was able to discover through the 1911 Census that Marion's father Christopher worked selling antique furniture. Marion does not mention in her autobiography what social class she believed she was in however she lived a relatively comfortable lifestyle so I think she would have been considered middle-class at the time.
Marion 'dearly loved' (Owen, p. 24) her mother but she felt distanced from her father for her whole life. Owen felt like her father raised her wrong as he was too strict which led her to have a deep 'inferiority complex' (Owen, p.24). Marion is often very envious of her older sister Catherine for her looks and her 'figure' (p. 39) which probably was not helped by her father favouring Catherine. However, her father Christopher clearly impacted her life deeply as her memoir begins with the acknowledgement that her sense of smell comes from her father and her creative and 'artistic' (Owen, p. 9) side comes from him as well. Despite the distance she feels between them, Christopher and Marion have a large amount in common which means it is only fitting that the memoir ends after Christopher's tragic death in 1931.
'both of us eventually realised how much we owed him […] for bringing to our notice books, pictures and the beauties of nature'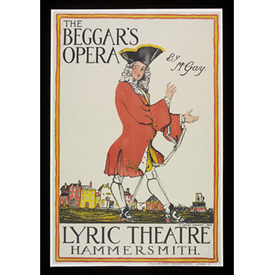 Art and culture had a large impact on Marion Owen's life as she did not perform particularly well in academia but she had a talent for drawing. After leaving school Marion and her sister worked as artists for a lampshade firm and they both attended art school of an evening. This shows that she was incredibly dedicated to art and she spent a lot of time at museums and galleries such as the Tate and the Victoria & Albert museum. The talents she learnt at art school meant that she was now able to become a commercial artist and Marion describes this time as the 'happiest periods of her life' (Owen, p. 44). Marion also had a deep passion for theatre and poetry as she remembers going to see The Beggar's Opera and references both 'Walter de la Mare' (Owen, p. 14) and 'Rupert Brooke' (Owen, p. 45) in her memoir.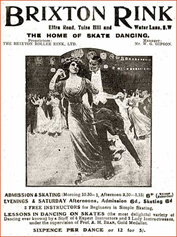 Marion describes her family as being the 'poor relations' (p. 9) in comparison to her more affluent relatives and her family experienced some financial difficulties during the War but she was not deprived. Marion feels that overtime the word deprived has become misused and does not reflect the sheer level of poverty that it reflected during the First World War. She spent her childhood in Brixton which at the time was 'a highly respectable residential area' (Owen, p. 2) but it was extremely noisy due to their close proximity to a popular ice rink. When Marion was in her teens they moved to Kensington. Marion remembers feeling sad about leaving Brixton but not as much as she should have because 'in youth, one does not realise the depth of one's affection for places' (Owen, p. 41).
I believe that Marion Owen is an incredibly interesting woman and her memoir shows the beauty of life through such small moments which you might not even see as impactful. Marion sees herself as a 'natural born radical' (Owen, p. 39) which is shown as she gets suspended from school for climbing out of a window and often gets into disputes with authority figures. Her memoir 'I follow my nose: a potted autobiography' is full of life as Marion focuses less on facts like dates to reminisce on her life but instead she remembers most thing through senses whether this be sight, taste or smell. This is highly interesting as it makes the memoir seem all the more personal and poetic. The detail she is able to go in show that her artistic side has helped to develop them and allow her to write in beautiful detail about the memories that these senses bring back.
References
Owen, Marion. 'I follow my nose: a potted autobiography' Burnett Archive of Working Class Autobiographies, University of Brunel Library