Thomas Jordan (B.1892): An Introduction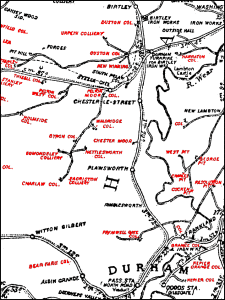 Mr. Thomas Jordan.
2 Simpasture Court,
Newton Aycliffe.
Co. Durham.
Thomas Jordan was born in January 1892 in Birtley, County Durham in the North East of England. His memoirs are in the form of an interview conducted in November 1976 and focus on a range of different topics in the 10,000 word transcript. He begins by describing his early childhood where he moved to a colliery district after his father took a Deputy Overman position where he was responsible for the safety of the mine and the miners. Then Thomas concentrates on his own life, the key events which took him into the army, and the conditions of the working classes.
Work is an important topic in Thomas's memoirs. He relates his father's time down the mines before and after a thirteen-year military career from 1876 to 1889. Then he discusses how he was expected to go down the mine before he realised his own ambition to join the military. It's plain to see that Thomas had a great love and admiration for both his parents. Family is a big part of his memoirs, and it will be interesting to explore this in the coming blog posts.
The oral history aspect of this memoir is something which excites me and something which I'm looking forward to exploring further. Not only can I see his local dialect in the transcript, I can hear the old Geordie in my head. Thomas is well spoken and he holds himself well in the conversation. His storytelling is captivating and allows the reader a strong insight into his life and the local area in the early twentieth century.
Life was a struggle for many working-class people in the early 1900's, yet Thomas explains that 'the family of six never knew the hardship which seemed to be common at that period' due to his father's work ethic. It is clear in his memoirs that this work ethic stayed with him in his own working life.
I chose this author because of the connection I have with growing up in the North East. Having come from a small ex-mining town, I can relate to a lot of what Thomas discusses in his memoirs from stories that have been passed down in my own family. He describes his surroundings as '…everything around you was dirty- your houses looked dirty- the outside of them looked dirty- everything looked dirty- nothing looked clean.'[2] Yet he also discusses his childhood walk to school as 'safe and very beautiful'[3] and I imagine for others to have seen a mining town in this period they would have thought otherwise. It is from this that I wish to explore his memoirs further and be able to tell his untold story.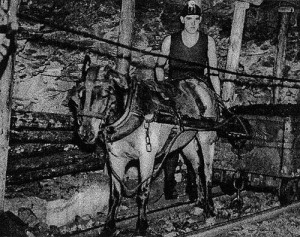 He talks about his weekends travelling on the train to Newcastle Upon-Tyne to visit the theatres, describes the strong football culture in the North East and even goes into detail about how somewhat isolated they were from everyone, explaining that it was 'very seldom anybody in the mining villages went very far in those days'[4]. Yet the most surprising thing is his credit to Christian Science for his good health after the effects of malaria, dysentery and gas poisoning forced him to give up his career down the mines and threatened his life expectancy. This is another aspect of his memoirs which I will be exploring in the future.
Thomas, Jordan. Untitled. Burnett Archive of Working Class Autobiography, University of Brunel Library, Special Collection, 1:405
[1] Jordan, Thomas. Page 1
[2] Jordan, Thomas. Page 13
[3] Jordan, Thomas. Page 1
[4] Jordan, Thomas. Page 12