Thomas Raymont (1864-1949): An Introduction
'My future was settled, I was a teacher, and a teacher I was to remain to the end of my working life-time' 
The passion and certainty in which a young Thomas Raymont makes this statement would ultimately prove to be correct, proving that it is indeed possible to achieve your dream through hard work and commitment. His memoir, titled 'Memories of an Octogenarian' was written during his retirement years after an illustrious life dedicated to study and teaching, with themes discussed including his family history, religion and education. Whilst his autobiography is short at around 10,000 words, he nonetheless manages to compress 84 years into eight chapters each focusing on a specific period of his life.
What struck me about Thomas's memoir was his ambition to stand out from the rest of his family and pursue an academic career. Originating from an uneducated family, he ignores his roots and manages to overcome a working-class background and accomplish a successful academic career spanning several decades.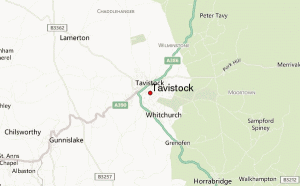 Originally born in Tavistock, Devon on September 27th 1864, Thomas (despite believing his story to be of little interest to anyone) writes a documentation of his life to 'illustrate the social changes I have witnessed', mainly centred on his experiences as both pupil and teacher. This highlights the gradual development of the schooling system that forms the main basis for his memoir that he must feel to be of importance to the reader.
Education is without question the main theme, ranging from his early schooling days at boarding school to 'the real beginning of my professional career' as a Master of Method at a Day Training College in Wales. It is evident how passionate he is about teaching from an early age, frequently comparing teaching methods and reviewing his teachers proving himself an opinionated man in the field of study.
Thomas begins with an account of his childhood growing up in Devon including his education at a British school that eventually became a boarding school. In his later years, he travels to London, Cardiff and America before travelling for seven years as an inspector then finally retiring in Cornwall. He also provides a wealth of information about his expansive family history.
His father – an uneducated man – was a ferrier who was the main drive behind his religious upbringing whilst his mother took care of the family. Due to being born into a family of 13 Victorian children, infant-mortality was rife in his family, recalling siblings who passed away due to various medical complications including whooping cough and tuberculosis while noting the effect this had on his mother.
Considering Thomas was twice married, it is interesting how he devotes so little time to writing about the family he raises and dedicates the majority of his memoir to his professional career. What information he does provide about his family is strictly factual and demonstrates no emotional attachment thus establishing his career as having the biggest impact on his life.
Thomas Raymont. Memories of an Octogenarian 1864-1949. Found at The Burnett Archive of Working Class Autobiographies, at Brunel University.
Image: http://www.weather-forecast.com/locations/Tavistock