Guy Oates (1905-1987): Life and Labour – Part Seven
Flashes were coming from a wide are denoting that it was a heavy raid with bombs dropping all over the city [of Liverpool]. One or two bursts were much brighter and louder, quite exceptional and vivid, we judged them to be "Land mines"'

(Oates, 6:55).
'Lancashire County Hospital. Wigan Road. Ormskirk' (6:4) 1937 – 1945 (continued)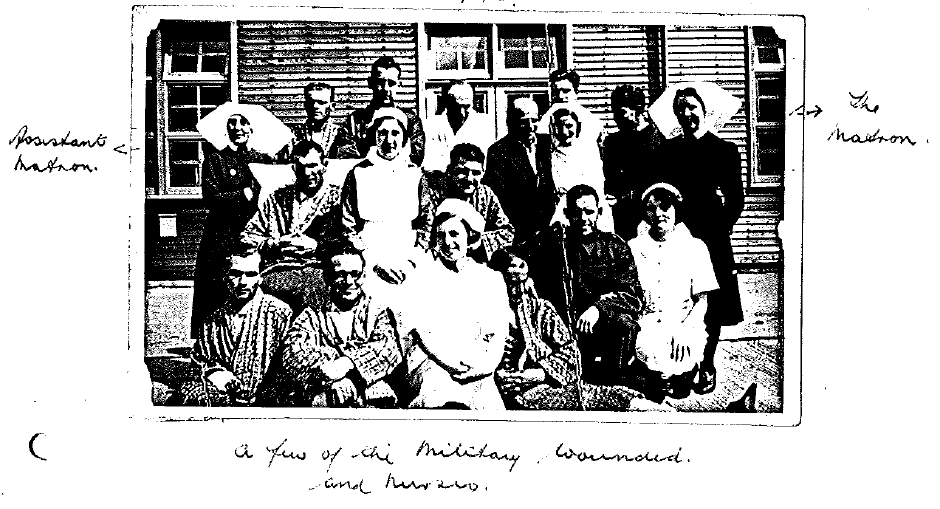 The Liverpool Blitz
Early in May of 1941, Guy and the Institution 'received no notice what so ever of a convoy. Being only eight miles from Liverpool [they] knew it was being heavily bombed as it had been for the past five consequitive [sic] nights' (6:43). Liverpool was the second most bombed British city outside London, it 'was a prime target for attack because […] it was the country's biggest west coast port. Every week, ships arrived in the River Mersey bringing supplies of food and other cargoes from the USA and Canada. Without these supplies, Britain would have lost the war' (National Museums Liverpool, 2003). On the sixth night, 'just after 10:0pm the ambulances began arriving one after the other, conveying mostly men who had been working in factories which had been bombed' (6:43). The main injuries were 'from pieces of glass [which had] been blown into their hands, faces and even their bodies. There were others who had been working in a margarine factory, who in order to protect their faces, had covered them with their greasy hands' (6:43). The results of this plan were horrific with 'the incendiary bombs setting light to the building, had also set light to their greasy hands and faces' (6:43). Immediate care was necessary and so 'temporary bandaging had been carried out, [they were then] bundled into ambulances and sent off to' (6:43) the institution. 'According to Doris they were a cheery lot, taking their misfortune very well' (6:43). The matron had been brought up here, and so she understood their wit, 'she had many a joke with them, telling them, that she bet there were some handsome faces beneath those bandages' (6:43). In total, the number of casualties was '93 [on] stretcher[s] and 94 walking' (6:43). In total 'Liverpool was bombed for seven consequetive [consecutive] nights' (6:43).
'Enemy Air Raids. Hospital Bombed' (6:66)
Whenever there was a bombing in Liverpool Guy 'always place [their] little daughter along with the maid in [the] shelter in the garden' (6:66) as he felt this was the safest place they had it was certainly 'safer there than in [the] three storyed [storied]' building. While Doris and Guy remained on duty, 'Doris with the nursing staff and old people, [Guy] with the male staff going from ward to ward, to see [if] everyone was all right' (6:66). On the seventh night of the bombing in Liverpool, 'six bombs were dropped on Ormskirk' (6:66). Each bomb was very close to hitting its target each time, 'the first just missed one of the Breweries, the second very close to the military hospital, the third just missing the bank. The fourth giving the railway a near miss, the firth just missing the Clerk to the Committees office by only three feet' (6:66). This just missed the 'porters lodge by ten yards, and which were five of [Guy's] staff. […] It missed [their] house by twenty yards and boiler house by fifteen' (6:66). As you can imagine the 'noise was deafening when it exploded' (6:66), the final bomb 'dropped in a field just on [their] boundary doing no damage' (6:66). Apparently, 'it was a young German pilot who rather than face the anti aircraft guns veered away from Liverpool dropping the bombs at random' (6:66). Guy shows a picture of one of the craters made by the bomb:

The aftermath of the bomb created 'large clods of clay into the main road and [their] drive and entrance' (6:66). Guy remembered seeing 'the flash [and he] knew by the noise it was very close, but [he] never thought it was actually inside [their] premises' (6:66). That night it was 'pitch black' with 'the only light coming from the searchlights' (6:66). When arriving at the Oates' home Guy discovered that 'all inside [was] quite shaken but all right' (6:66). But the enemy was still around 'so you dare not show a light of any kind not even a cigarette' (6:66). With so many bombs there were bound to be casualties, and so the pathway needed to be cleared for the ambulance drivers, so Guy 'told two of the staff to go and collect four or fiver shovels and brushes and bring them' (6:66) to him. 'Within fifteen minutes all the clods and muck had been swept and shovelled to one side of the drive allowing sufficient room for ambulance[s] to pass' (6:66). Thankfully there were no casualties in the hospital, which was incredibly lucky considering how close it was to a lot of the building, a 'bomb expert' arrived on the scene to check the bomb had actually gone off and they commented on 'how lucky [they] were that it had dropped into the soft earth of the garden and not onto the main road only five feet away' (6:69).
Phoebe Amelia Mary Trafford (Guy's mother)
From the time that Guy and Doris were appointed in 1937 to 'the time of her death in 1943 [Guy] had [his] mother come and stay with [them] for long periods at a time' (6:43). Phoebe really enjoyed her visits as 'she loved to be with [Guy and Doris] and felt she was a part of the set up hearing all that was going on' (6:43). I am sure she was pleased with how much Guy had achieved throughout his life, but once again poor Guy believed he did 'not give her all the time [he] would have liked, for [he] was kept very busy' (6:43) I am sure Phoebe just enjoyed spending any time with Guy, her youngest son. She enjoyed the institution, 'all the bustle and furry, the coming and going and meeting the many and varied people' (6:43). Unfortunately, in 'the middle of 1942 she was taken ill and was confined to her bed at home' (6:43), like any good son Guy tried to visit her as much as he could but living 'some sixty miles away' (6:45) made it difficult. 'In February 1943 she died of Cancer' (6:43) this of course had a huge effect on Guy considering how much he loved and respected his mother it 'upset [him] greatly, [it] would have interfered with [his] work had it not been for [his] wife, making [him] take a hold of [him]self, and realising it was going to happen one day' (6:43). Guy took it upon himself 'when ever [he] could find the time and a quiet place, [he] would try and write about her in verse' (6:45) this helped him realise some of his sadness, 'inwardly [he] was very unhappy, looking back, it was a good job [he] was kept so busy' (6:43) the distraction of work-life helped him to not let his 'Mothers loss get the better of [him]' (6:43).
In 1943 after Guy's mother had died, Guy reflected on his life in Cambridge, 'since coming here in 1937 a great deal had happened. The was had commenced, [they] had had a new hospital built increasing the total number of inmates and patients to over 800 and the staff to 200 making a grand total of 1036 human beings who were under [Guy's] responsibility and [they] had to be fed daily' (6:84). Throughout this period, Guy had 'to make many decisions some being of great importance' (6:84). The loss of his mother still loomed over him as it 'upset him more than [he] realised [and so he] began to feel the strain' (6:84). Guy believed he needed to get away and so he called up a friend called 'Robin the Master on the institution at Chapel-en-le-Frith, in Derbyshire and asked if they could put up with [him] for the weekend' (6:84). On arrival, on a sunny Sunday morning, Guy ventured out up 'onto the Kinder Scout mountain side' to reflect on his life, once he could no longer see any buildings he sat down and began 'to write just as [he] did when [his] mother was so ill before' (6:84).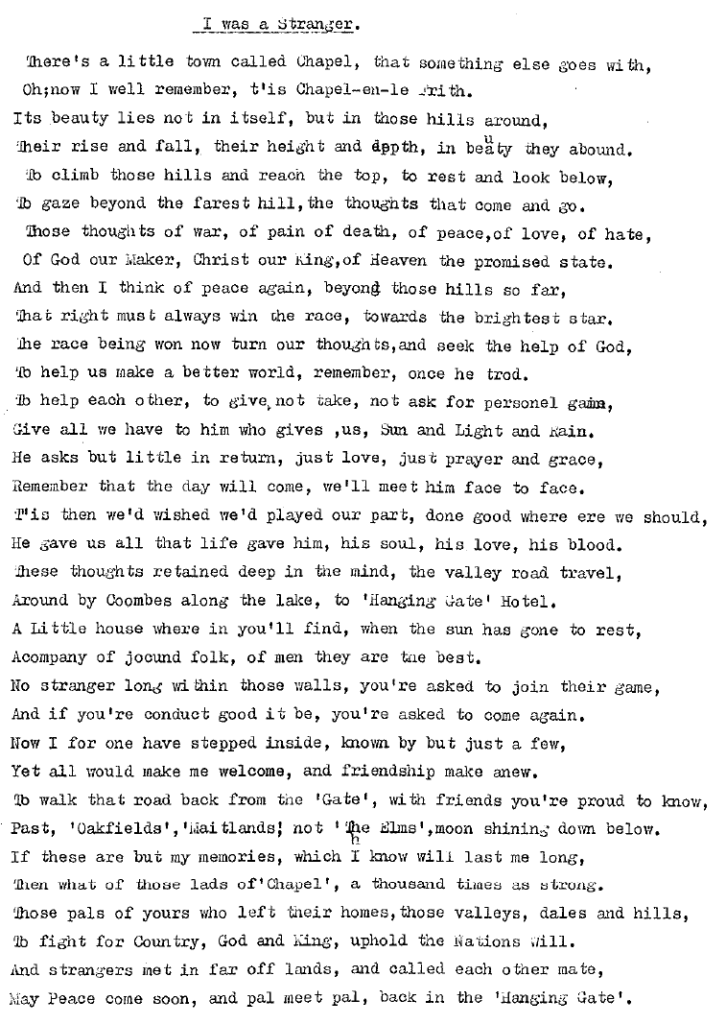 'The End Of the Poor Law. The closure of all Poor Law Institutions' (6:87)
'Late in 1944 everything was pointing towards the war coming to an end, with the Allies being victorious. Apart from the convoys, which were still arriving quite frequently, there wasn't the same fear of air raids, the Battle of Britain had seen to that. There [was no] need for the [frequent] fire watching' (6:87). It was at this time that the invasion of France was already happening, 'convoys were coming from where the war action was taking place, and continued long after the war in Europe ended' (6:87). The last one to date was 'on the 18th September 1945, from Burma. After this date [they] began to take on a more civilian [out]look' (6:87). Gradually as time went on 'the Army patients in the Emergency hospital were being discharged. […] The major and his staff left, when [they] returned to an all civilian hospital' (6:87). The Emergency Hospital 'became part of the County hospital adding to its number another 252 beds, making [it] an institution & hospital of 834 beds' (6:87).
Rumours were speculated about how in 'July 1948, Poor Law [would] no longer exist' (6:87). The new change would mean that 'masters & matrons would not be appointed as the new officials to run the hospitals under the new National Health Scheme' (6:87). This was the beginning of the NHS! It is a shame how Guy and Doris were going to be side-lined because of it, 'there was just a possibility that the master may be appointed the Secretary but there was no guarantee that the matron would be allowed to continue' (6:87). Naturally, this caused a huge concern for those right across the country because this was their livelihood. 'Once the new sceme [scheme] came into being, there would be no paupers, no one seeking admission to a workhouse on account of their poverty and there would be no more vagrants walking the roads seeking shelter in the Casual wards' (6:87). It was a complete change and disperse of the institutions which left many confused about what was going to happen to them. For patients 'they would notice very little difference except, that there would be no stigma towards them or the hospital' (6:88). The institutions would be called the NHS, and 'all the up to-date and well equipped poor law hospitals would be taken over and incorporated' (6:88) into the scheme. The institutions were always looked upon negatively, and so this did no favours for the masters and matrons who knew 'the public in general looked upon workhouses as terrible places, and that the people running them were little better thought of' (6:88), which as we know truly isn't the case. There were also 'rumour[s] around that the Government were of the opinion that, the husband-wife idea of running the hospital of the future would be frowned upon and the partne[r]ship would be split' (6:88). This would have been awful news to hear for both Doris and Guy and many other couples around the country. The pair were in 'just about the worst position [they] could be. [They] were both forty years of age having completed twenty years of [their] forty years service towards [their] retirement pension' (6:88). It is because of this that Guy made the executive decision to 'look for another job in poor law, knowing that if [they] were successful [their] pensions would be transerrable [transferable] under what ever new sceme [scheme] would be covered by Act of Parliament' (6:89). With little options for them to choose from, they decided to look for 'a position of Superintendent & Matron of a reasonably sized Children's Homes' (6:89).
A new position
While keeping a watchful eye on the 'Public Assistance Officers journal' each week, Guy noticed that 'the Nottingham Corporation were advertising for a Superintendent and Matron for their residential Childrens Homes' (6:90). Although the salaries would be less than what they were on but 'against that [they] would not have as much Income Tax to pay' (6:90), with this is mind Guy got the application forms and filled them in as quickly as he could sending them off at once. 'After five weeks [they] received notice to attend for [an] interview. At the interview were four other couples, all masters and matrons of poor law institutions' (6:90); clearly, they had the exact same idea as Guy had. It was almost eight years since the pair had last done this, after waiting for all of the interviews to happen and for the committee to discussing the candidates, Guy and Doris 'were offered the job, which [Guy] lost no time in accepting' (6:90). They were now 'the Superintendent & Matron of the City of Nottingham Childrens' Homes, of which there were three residential homes, and a nursery together with [their] quarters all within a cramped space in the Radford area of Nottingham' (6:90), this was certainly going to be a downsize for the Oates family both in responsibilities and in buildings.
Here are some additional photos that Guy featured throughout the rest of this Volume: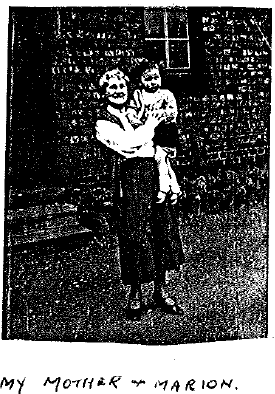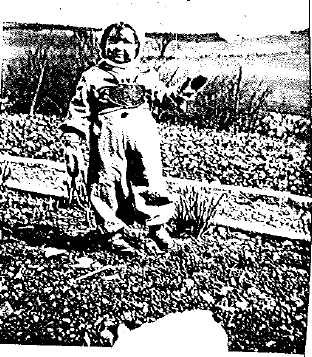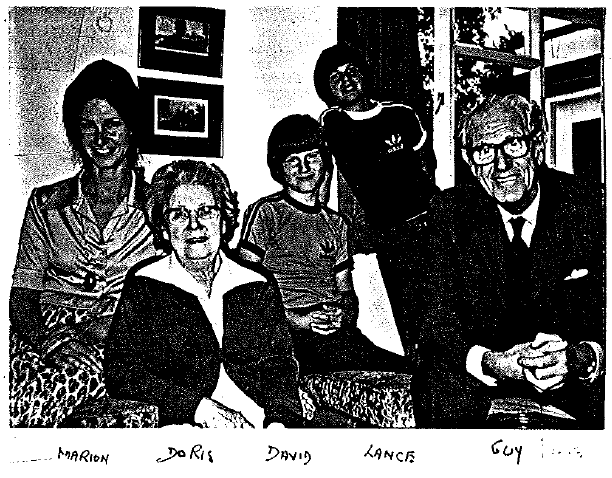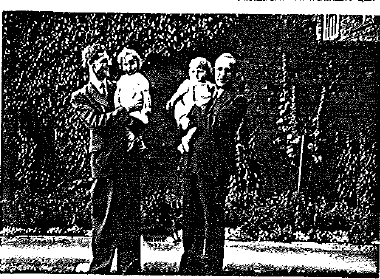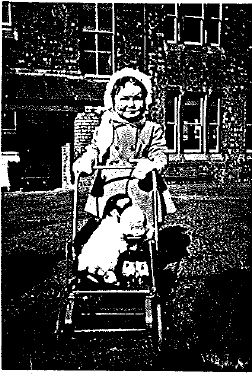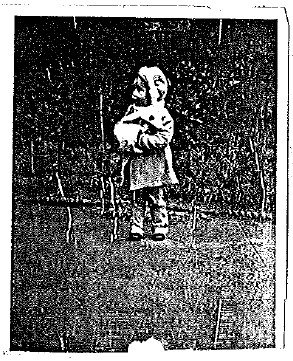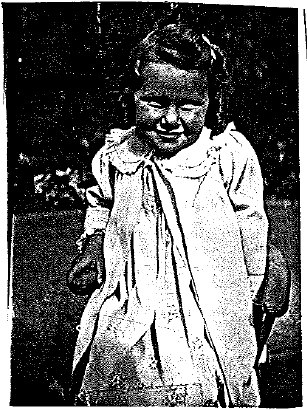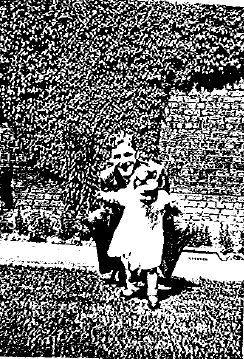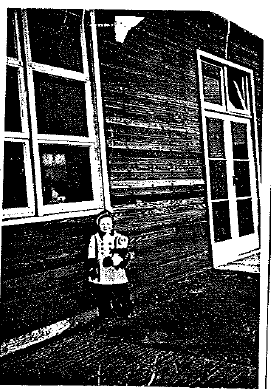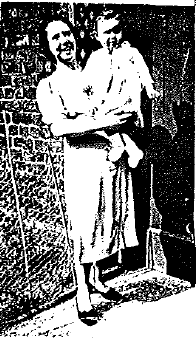 My journey with Guy Oates, unfortunately, ends here, but yours doesn't have to! Check out Part Eight of 'Life and Labour' written by Sarah Pass. I hope you have been enjoying learning about Guy's life; from The Bond End Kids to his ups and downs in school, the history of the Oates family, his wonderful mother, his new family (Doris and Marion), his time in Poor Law Institutions and the many more stories I've told throughout each blog! Sarah will be covering Guy's time at the Children's Home in Nottingham and his retirement. Thank you, Guy Oates, for writing this magnificent memoir I have loved every piece of it. Thanks to Sarah also for collaborating with me on such an amazing series of blog posts.
If you have enjoyed reading about Guy's life, you may like to explore the full collection of Guy Oates Posts.
If you would like to read some of our fellow Writing Lives students, blogs then look no further! Here are some of the posts Sarah and I enjoyed for this particular theme:

Joel O'Toole: http://www.writinglives.org/life-and-labour/olga-pine-clarke-1915-1996-life-and-labour blog post focuses on Olga Pyne Clarke. Olga knew how to use her strengths correctly as she always used her knowledge of horses to find work.

http://www.writinglives.org/life-and-labour/rosa-bell-b-1902-life-and-labour Jenny Dalton's author Rosa Bell was a true working-class lady, who had numerous jobs throughout her life, but most importantly she was a writer.

Rosa Pocknell's post on Maud Clarke http://www.writinglives.org/life-and-labour/%EF%BB%BFmaud-clarke-1887-1982-life-and-labour-part-1-womens-work shows the various roles of a work-class woman although her jobs were mostly domestic she was also able to earn her own salary.
Bibliography
Memoir:
Oates, Guy. The Years That Are Gone. Burnett Archive of Working Class Autobiographies, University of Brunel Library, Special Collection Library, Vol. 6.

Further Reading:
Core:
Gagnier, Regenia. 'Working-Class Autobiography, Subjectivity, and Gender.' Victorian Studies 30.3 (1987): 335-363. http://www.jstor.org/stable/3828397
Rogers, Helen and Emily Cuming, 'Revealing Fragments: Close and Distant reading of Working-Class Autobiography', Family & Community History, 21:3 (2019): 180-201. https://doi.org/10.1080/14631180.2018.1555951
Rose, Jonathan, 'Rereading the English Common Reader: A Preface to a History of Audiences.' Journal of the History of Ideas. 1 (1992): 47- 70. http://www.jstor.org/stable/2709910
Savage, Mike. Social Class in the 21st Century. London: Penguin, 2015.
Vincent, David. 'Love and Death and the Nineteenth-Century Working Class.' Social History, 5.2 (1980): 223-247. http://www.jstor.org/stable/4284976

Additional:
Barringer, Tim J. Men at Work: Art and Labour in Victorian Britain New Haven, CT: Yale UP, 2005.
'The Blitz.' National Museums Liverpool. Merseyside Maritime Museum. 10th July 2003.
http://www.liverpoolmuseums.org.uk/maritime/exhibitions/blitz/blitz.aspx Web. Accessed 22nd April 2019.
Burnett, John ed. Useful Toil: Autobiographies of Working People from the 1820s to the 1920s London: Routledge, 1994.
Crowther, M.A., 'From Workhouse to NHS Hospital in Britain 1929-48.' Liverpool Medical History Society (199): 38-49.
Fowler, Simon. The People, The Places, The Life Behind Doors. Barnsley: Pen and Sword Books, 2014.
Higginbotham, Peter. 'Ormskirk General Hospital from the South West.' Workhouses. http://www.workhouses.org.uk/Ormskirk/ Web. Accessed 22nd April 2019.
Longmate, Norman. The Workhouse. London: Temple Smith, 1974.
Savage, Mike. Identities and Social Change in Britain since 1940: the Politics of Method. Oxford: Oxford University Press, 2011.
'The Workhouse: The Story of an Institution.' Workhouses.org.uk.
http://workhouses.org.uk/ N.d. Web. Accessed 24 April 2019.