Norah Brain (1907-1987):Life Writing, Class & Identity
The memoir of Norah Brain  does not solely apply to one classic model of working-class autobiography that Regenia Gagnier identifies. For Norah her memoir reflects two of  Gagnier's narratives; commemorative storytellers and self-examination.  Firstly Norah's memoir uses the commemorative storytellers narrative as her memoir does not go deeply into explanation about many things. Also when reading the memoir, the reader does not get a sense of specific time as there are no specific dates mentioned.  Gagnier writes that this mode of narrative '[..] present unstructured, thematically arbitrary, disconnected anecdotes and events of a world in which nothing changes.' ( Gagnier.348-9) Norah's memoir follows this exact narrative as we get no sense of structure or great change within the memoir as she describes very mundane tasks, such as potato picking and going to school, however none of these tasks go into great detail. For example Norah writes: ' Soon it was time to dig potatoes, we children stayed away from school to pick & sort them.'(41) We get a real sense that potato picking is an event which is repeated by Norah year after year thus fitting to the commemorative storytellers narrative.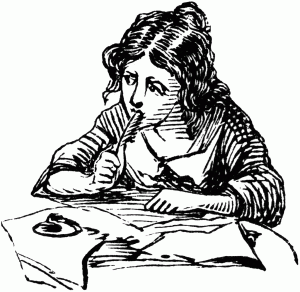 Despite Norah's memoir fitting in to the commemorative storytellers narrative, it can also be identified with the self-examination narrative. Norah's writing is focused all upon herself and her own experiences, she does not mention any of her siblings names nor does she go into great detail about her social situation. She merely writes about her childhood with an emphasis on herself. Gagnier states: '[..] Unlike the authors of the confessions, they are not trying to sell their work so much as to analyse and alleviate their pain, yet their narratives are derived from models more suitable to the conditions of middle-class authors.'( Gagnier.357) Norah's memoir fits this description as her memoir is reflecting from the very beginning: ' They say you pick your own road- perhaps fate took over so often I doubt it but one thing it did do I swore no child of mine would ever suffer as I suffered.'(1) From this description it can be argued that Norah's memoir was written to alleviate her pain.  Furthermore  Norah's memoir ends with a poem, which again can also be seen to alleviate pain.  By ending her memoir with a poem it suggests that Norah was aware of middle-class writing and ideas about how to express emotions.
From Norah's memoir and her descriptions of hardship it is made clear that Norah is of a working-class nature.  However Norah is not writing in any way to represent the working-classes politically or she merely is reflecting upon her childhood.  Throughout the memoir there is an underlying sad tone, for instance at the start of the memoir Norah writes: ' The ever reoccurring nightmares of those days will remian as long as memory is left'(1) Despite this sadness, within Norah's memoir there are many descriptions of her having fun such as rearing pigs and potato pickings. Although the memoir may open with a depressing tone the memoir ends with a poem where Norah expresses her nostalgia for her youth:
If,in my youth, oh Lord, you had
given me the wisdom of age,
with good deeds I may have filled
this page.
The words would flow like water,
Insted – they stop & like my footsteps
falter,
If on the way, I had heeded words
then spoken,
There would be no sorrow in the
hearts so broken,
The tears that flow will not heal the
hurt,
For foolish deeds can never be recalled,
nor unkind words forgotten,
Pain weaves the heart & clouds the crow.
Where has our great strength gone
& the brightness of the mind,
Somewhere along lifes road we left
It all behind.
The legs that once could run for
Miles or dance the night away,
The hands that worked from dawn till
dusk
now idle lay, the will is there but the
Limbs will not obey,
The eyes that once could read a book
now scarseely sees the page,
And this, my friend is age,
Theres not much joy in age my friend,
no matter what folds say & I
would gladly change with youth, if
I had my way.
( Poem exactly copied from Norah's memoir)
By ending the memoir this way Norah portrays a nostalgic tone to the memoir, which is why I believe the memoir was purely written for either Norah herself or members of her family.
Picture Reference: http://www.dallasisd.org/Page/20068
Useful Links: http://www.writinglives.org/links-resources/lifewritingresources
Further Reading:
Gagnier, Regenia. ' Social Atoms: Working-Class Autobiography, Subjectivity, and Gender.' Victorian Studies, 30.3 (1987), 335-363
Gagnier, Regenia. Subjectivities: A History of Self- Representation in Britain, 1832-1920. Oxford:Oxford University Press, 1991