Elizabeth Rignall (B.1894): Politics, Protest and Class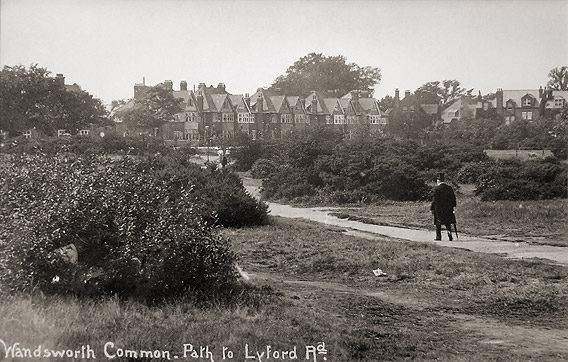 Class politics pervade All So Long Ago. As a working-class writer, Elizabeth seems unable to avoid highlighting the social injustices she has witnessed throughout her personal and professional life. She seems to have first become aware of the subjugation of the working-class in her account of moving to a 'select neighbourhood' (Rignall, 64) of Wandsworth Common as a child and the alienation her family experienced at the hands of the neighbours. Her criticism of class boundaries is demonstrated by her memory of the middle-class neighbour's dehumanizing and belittling attitude towards their maid: 'I refer chiefly to their custom of keeping a so-called "maid"- little more nor less than a drudge from earliest morning until she dragged herself to her attic bed late at night. That was bad enough but worse still was the fact that she was treated as an entirely different and inferior species from her employers, who from master and mistress down to the tiniest child showed the utmost contempt and lack of consideration for this slave, who none the less gave all of them the comfort they could otherwise never have enjoyed' (Rignall, 64)
Elizabeth's intolerance of class distinctions continued into her teaching career, in which she strived to enlighten her working-class students to the pleasures of classical music through putting on dance and music productions. During the rehearsals, Elizabeth overheard a spectator dismissing the value in displaying high culture to the children: '"Well, and why cast pearls before swine?" To which I retorted, "And if the swine are never shown those pearls, how are they ever to recognise such beautiful things?"' (Rignall, 115). Ross Mckibbin argues that the working class perspective  'was a very defensive culture which, rather than always being aggressive, tended to withdraw, and demanded only to be left alone (Mckibbin, 162). All So Long Ago neither carries a defensive or aggressive tone with regard to Elizabeth's working-class roots, instead, she proudly details the strength and loyalty of her family in times of trouble: 'My Father was frequently out of work, and that meant that no money at all came into the house. So my Mother, unwilling as most people were then to "Go on the Parish", found it necessary to do something about it' (Rignall, 25). Elizabeth was simply brought up believing in equality, as demonstrated in her recollection of being invited to hear the Home Secretary, James Chuter Ede, address the debate on teaching salaries. Chuter Ede announced the approval of proposed rise in salary and stated that the audience had '"nothing more to worry about'" (Rignall, 125), to which Elizabeth stood up and declared a call for housing reform: 'I shot to my feet, for it was the last bit that had struck in my gizzard. "I should like to inform the Home Secretary," I shouted, "that there are some of us who think a little beyond our own pockets; and I for one will never stop worrying so long as you are housing children in conditions that you would not sanction for animals." And I sat down again to loud applause (Rignall, 125).
In terms of feminist ideology, Elizabeth seems never to doubt her capabilities as a woman, as proven in her reputation for 'shrewdness and intelligence' (Rignall, 89) during her committed war work. Her refusal to be undermined by her intimidating male superior in P.D.22, Sir Edgar, can also be viewed as a display of female empowerment: 'I forget what else passed between us but he stamped out slamming the door…my dander was by now well and truly up and I dashed to the door, poked my head through and hurled another reply at his retreating back, then slammed the door once more' (Rignall, 92). However, Elizabeth does not present herself as immune to the conditioned cultural views of the time. Her limited stance towards feminism is suggested in her denouncement of female head teachers: 'Those few months I served under a woman head left me with the avowed intention of never again working for a woman. An intention I have ever since been able to honour' (Rignall, 93).
Ultimately, Elizabeth viewed education as the long-term solution in combatting the stereotype of the ignorant working class. Her dedication in surpassing the expectations placed on her as a working-class female is demonstrated in her successful teaching career. Elizabeth saw her profession as key to instilling children with an appreciation for culture and independence, a sentiment that was handed down to her from the words of her grandmother: 'Never mind brass… Give thy childer a good education. That's far better for 'em, nor a few pounds i't' bank' (Rignall,52).
References:
McKibbin, Ross. Classes and Cultures: England 1918-1951. London: Oxford University Press, 1998.
Rignall, Elizabeth, All So Long Ago, Burnett Archive of Working Class Autobiography, University of Brunel Library, Special Collection, 1:586
Image References:
Wandsworth Common (Accessed: 27/01/2016)
James Chuter Ede (Accessed: 27/01/2016)