Lilian Westall (born 1893): Purpose and Audience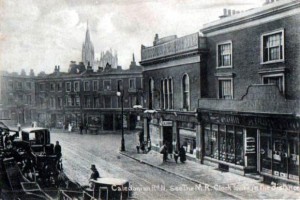 A Classic Autobiography contemplates the individual self and serves to look deeper into the human mind. It is self reflective, 'writing as mirror on the soul'. That is how literary autobiographies would be remembered and known. For the working-class writers, their memoirs stand as a way into the world of the working-class; to understand the struggles and incredibly difficult scenarios they faced.
Lilian Westall, was born during a pinnacle stepping stone in rapid urbanisation, due to the Industrial Revolution. Westall speaks from the perspective of the families and communities that were left to fend for themselves at this time: low wages, under-paid, under-educated and forgotten communities. 'My mother cooked all the meals on fuel of wood shavings, cinders and a little coal. A newspaper served as a tablecloth, and there was no floor covering.' (1) Westall expresses the struggle to make a meal.
But, even though Westall openly portrays the horrors and troubles that she had to face through her life, she does not write them in a way that evokes anger or annoyance. It is matter-of-fact. Westall is in fear of egoism and probably did not know how to write in any way but functionally and informatively. 'The autobiographers insisted upon their own histories, however difficult it was to write them, and they unanimously state that their reasons for writing are functional rather than aesthetic' (Gagnier, 342).  It is exactly how it was and how Westall presumed it was meant to be. Westall showcases no sign of opinion or individual input to a lot of the world around her. There are only slight indications to how fed up she is about working all the time. 'I felt I'd had enough' (10). That view and self-understanding only comes at the end of the memoir, as if Westall is accepting that her life was hard. For the reader it rounds off the memoir beautifully. It gives us a glimpse of Lilian Westall as a human-being. You cannot help but wonder did she really write this for herself? Or did she really want others to discover her life?
At the opening of the memoir there is a letter written by her son, W.A. Westall. He writes to Dr Mayall, a doctor working for Professor Burnett, who asked for any women's writing from the early twentieth century so that he could start a collection of memoirs and historical writings. Therefore, I believe some of Lilian Westall's memoir has been altered. Her son expresses that most alterations occur in two of the stories that Lilian Westall addresses. I do not think her son made many changes. The tone of the memoir stays the same throughout.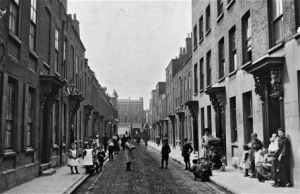 Lilian Westall does not ask for sympathy. She does not ask for approval or appreciation. As a reader, I believe she wanted to remember her thoughts. She wrote this memoir for herself, to remind herself of what she went through: how the war caused her father's alcoholism that led to the breaking of her family; and to remember the 'magic lantern show' (1) and the  how the man at the door managed to sneak some children in, 'now and again…let one or two slip inside' (1-2).
In many regards, Westall's memoir can be seen as something written for a public readership. But, as the early 20th Century indicates, no one cared for the working class. Why would Westall believe anyone would care for her memories?
The reader still takes a wonderful understanding of the conditions of life in the working-class through Westall's words. Even if she did not intend for us to see it.
References
Gagnier, Regenia. 'Social Atoms: Working-Class Autobiography, Subjectivity, and Gender.' Victorian Studies, 30. 3 (1987), 335-363
Westall, Lilian. 'The Good Old Days'. Burnett Archive of Working Class Autobiography, University of Brunel Library, Special Collection, 1:746
'Westall, Lilian', entry in The Autobiography of the British Working Class: An Annotated, Critical Bibliography, ed by John Burnett, David Vincent, and David Mayall (Harvester, Brighton 1984), vol 1, no. 746
Images
Fig.1 http://www.oldstratforduponavon.com/londonislington.html
Fig.2 http://blogs.telegraph.co.uk/culture/harrymount/100064598/architectural-beauty-and-private-home-ownership-relieve-poverty/