Bessie Wallis (b. 1904) Reading, Writing & Identity
'  I could forget the family then but even my aunt and uncle had did have some good points. One great joy they gave me was the free rein of their extensive library. I spent some happy hours with their books'.
The pleasure of reading is something which in the early twentieth century was described as a non-working class hobby. The differences between the working-class and higher classes is something which both communities liked to keep distinguished. In the period of the 1930s and 1940s James Hinton stated that people 'were anxious to deploy a taste for high culture as a means of distinguishing themselves from their self-assigned class' (Hinton, James. Mass Observation).

Although there is no long description of her love of reading, Bessie does mention that when she was a servant for her aunt, her one great joy was her 'free rein of their extensive library' (5, 21), where she spent 'some happy hours with their books' (5,21). This quote is the only instance of Bessie mentioning her connection to reading. Bessie fails to mention reading in any other relation to it being her hobby. This does not mean reading was not her pleasure, as one love of Bessie's fondest memories was her education.
Bessie does not share with her readers which texts she most enjoyed but what Yesterdays does provide is an insight into Bessie's academic link with both reading and writing, as the sheer volume of the memoir gives recognition to her freedom when writing. Bessie's education is something which was close to her heart, at the age of thirteen Bessie was offered a scholarship to continue education at Park Road. Bessie was delighted with this offer but sadly was unable to continue in education due to her family's poverty. Bessie remained bitter that her education had to be cut short, which I believe is why she does not express her appreciation of books as she was unable to purchase as many as she may have wished too.
The poverty of Bessie's family is continually expressed throughout her memoir and is something I believe Bessie saw as a hindrance rather than her ideal life choice, although she was always proud of being working-class. As a child Bessie expresses how 'we had little in the way of toys' (1, b), which is why she was overjoyed when allowed to access her extended family's personal library.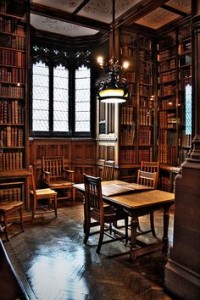 Reading and writing brought and still today brings freedom to many who feel isolated. In the last couple of pages of Yesterdays Bessie indicates how she is now 'half- blind and disabled' (6, 31) which expresses the thought of writing being the only thing she can continue on her own. The length of Bessie's memoir gives an insight into her writing capability. Although Bessie's memoir remained unpublished the ability to write for pleasure is something which ignites a passion in Bessie. Bessie uses her memoir as a place of freedom as her own freedom has been taken away since she became visually disabled in her later life. Bessie also expresses her love of writing when she tells her readers how after she left home and moved to Leicester where studied typing at night school resulting in her 'obtaining office work' (6, 31).
Although reading for pleasure was a novelty for Bessie, when writing her memoir Bessie gained huge pleasure from reliving her joyful life.
' I've had a full life and now I've relived it again telling you about my Yesterdays.'
References
Hinton, James. The "Class" Complex': Mass-Observation and Cultural Distinction in Pre-War Britain, Past and Present, no. 199, May, 2008
Rose, Jonathan, 'Rereading the English Common Reader: A Preface to a History of Audiences.' Journal of the History of Ideas.  53. 1 (1992): 47-70
Wallis, Bessie. Yesterdays, Burnett Archive of Working Class Autobiography, University of Brunel Library, Special Collection, 2:0794
Image Reference
Mass Observation. Mass Observation: Recording Everyday life in Britain. Accessed 30/11/2015
Pininterest. Library Love. Accessed 30/11/2015