Faizur Rasul (b. 1910): Reading & Writing
Should this blog be autobiographical, then this topic would no doubt be Faizur Rasul's favourite one. The constant references to reading, authors, and books as a whole constitutes a large portion of his book. Reading other authors has influenced Rasul's own writing style, and not just in a subtle, look-at-that-comma sort of way either, but in such a direct manner that one feels Rasul should credit other authors in a bibliography. Bernard Shaw is the standout idol of Rasul's. At one point, he reads three plays written by Shaw, coming to the realisation that "these three plays had taught me [Rasul] enough to start philandering" (116), the proceeding "philandering" is transcribed as a script for a play would be. The result of this was not entirely successful, but the influence of Shaw's writing on Rasul is clear:
I     Yes, it is too good a graveyard to go away from. Let us get away, or we might be tempted to die here.

MISS BOWDEN     Tempted to die here! Don't talk Bernard Shaw. Talk what you think yourself. No wonder Mr Khan calls you little Bernard Shaw. (105)
Perhaps his philandering could use some work, but where he falls short, Rasul makes up for it
with his playwriting skills.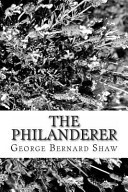 Rasul concedes that one of the reasons he reads is to better his command of English, but he ripples of his reading make their way to his political beliefs too. He sees himself "as a budding socialist" who thought, "- and the Daily Herald and Bernard Shaw egged on me [Rasul] to think – that socialism was around the corner" (123). Even the blurb on the inside cover of the hardback edition of From Bengal to Brimingham describes him as "a staunch socialist". He continues to read Shaw and the Daily Herald, even introducing them to his friends ("I introduced him to Bernard Shaw", "drew Sir Abdul to my Daily Herald. Leaving his Times aside, he would often borrow my paper" (163)). It is almost as if Rasul is using these texts by way of becoming better acquainted with friends, if they read Shaw and the Daily Herald, then they can better understand Rasul.
As well as standard prose and playwright-esque scripts, Rasul uses other genres in order to tell his story. His hiking trek to Bernard Shaw's house is recounted via his diary entries, summoning the genres of travel writing and epistolary, with echoes of Mary Wollstonecraft's writings here. He introduces them as such: " they were written in English as memoranda, with an intention of writing them properly at a later date … The paragraphs in the diary were not indented, as this practice was unknown to me … I leave the murderous English spellings as they were" (124). Rasul is even qualifying the mistakes in his writing, not just to the reader but to himself as well, as he no doubt cares a great deal for his talent as a writer. He also still intends to write them up "properly", now that he is able to use English with such great effect.
Reading and writing play such a huge part in Rasul's life, it is part of him, and the impression that makes on the reader is palpable. Whether it is the multiple forms of his own writing, or the sizeable portion of the text that is devoted to the topic, one would struggle to find a bookworm that is so heavily influenced by the topic as Rasul is. The culmination of his fascination exists in his very own published autobiography, From Bengal to Birmingham, a feat achieved by very few working class authors. The fact that his head stands above the rest is due to his clear passion, his wealth of experience, portrayed superbly through his own hand.
Bibliography
Rasul, Faizur. From Bengal to Birmingham. (London: Andre Deutsch, 1967)