Bessie Wallis (b.1904): Life Writing, Class and identity.
'At the start of the Twentieth Century, women had a very stereotypical role in British society. If married, they stayed at home to look after the children while their husband worked and brought in a weekly wage. If single, they did work which usually involved some form of service such as working as a waitress, cooking etc' (Truman, CN. Women in 1900).'
Bessie did not write her memoir to be read by only herself, but along with writing to relive a time in her life where she had freedom, Bessie wrote with purpose. 'As the old die, their knowledge often goes with them' (1, a), she wished to give back the knowledge she had learnt throughout her life. Although Bessie was working-class and followed Truman's description of women in the twentieth century, she was not like everybody else. Bessie was intelligent but due to a low income she was unable to continue with school.
Bessie's intelligence is portrayed through her writing and writes in a form which Regenia Gagnier defines as presenting strong political views which are associated more with the industrial working class (Gagnier, Social Atoms: Working-Class Autobiography). Bessie expresses the differences between men and women and how their occupations and workloads differ; Bessie likes to inform her reader that 'little girls have never lacked inventiveness' (1, c) and therefore should not be underestimated. When reading Bessie's memoir, it is evident that she knew her class but dreamed of a life of luxury, she recalls how she would 'stop, nose glued against the window, while my gaze wandered in admiration' (1,f) and the fancy shops which she knew she was unable to go in due to her class.

Bessie admired her family's position in the mining industry, 'as a little girl it seemed to me that my family ran the pit so obviously we must be very important' (2, 5). Bessie saw her family as valued members of her community, which can be depicted as true as the working-class community were a 'close community (2, 6a) and all valued each other's commitments. What does underline Gagnier's depiction on Bessie writing prose is that she was aware of class division, 'class was dreadfully important the. It often puzzled me' (2, 5). Bessie including partially understanding the class divide at a young age identifies how she wishes to portray that class division can be said to affect every age group.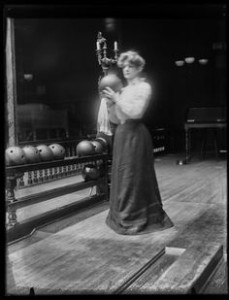 It can be acknowledged that Bessie's understanding of class divisions comes from both her friendship with a railway signalman's daughter who is expressed to be of a higher class. Also the divide is emphasised when Bessie goes to work for her aunt. Bessie expresses the difference in lifestyle between the two classes, but working as a 'skivvy' (4, 19). When Bessie had left school, due to the lack of money to fund her education, it was time for her to pick up work as she was not set to be married. Bessie tells reader 'my mother said she would rather I be with a family than strangers. I wondered. I was just a girl' (4, 20). Bessie's life working for her aunt was one of the most miserable of her years, she yearns at the fact 'I could have been a pupil-teacher. That world could have been my oyster' (4, 20). When Bessie identifies how because 'I was just a girl' (4, 20) it portrays to the reader that her gender is the reasoning for her lack of freedom in the world. Bessie had to comply with her parents' wishes and felt decisions were not made for her benefit, but in fact to banish her from the family home, 'I knew my mother wanted me out… I had always been the odd one out.' (4, 20).
In later life Bessie joyfully express how 'it all worked out' (6, 31) when she was able to attend night school and move away from her family in West Milton. Bessie married Ernie, who she had met in London. Bessie expressed how 'life is what one makes of it' (6,31) and therefore expresses her political thinking that you do not settle in life, but simply knock down boundaries and prove your own identity.
'I've had a full life and now I've relived it again telling you about my Yesterdays' (6,31).
References
C N Trueman, "Women in 1900" historylearningsite.co.uk. The History Learning Site, 17 Mar 2015. Accessed 17 Dec 2015.
Gagnier, Regenia. 'Social Atoms: Working-Class Autobiography, Subjectivity and Gender'. Victorian Studies, 30.3 (1987), 335-363.
Wallis, Bessie. Yesterdays, Burnett Archive of Working Class Autobiography, University of Brunel Library, Special Collection, 2:0794
Image References
Gagnier, Regenia. 'Social Atoms: Working-Class Autobiography, Subjectivity and Gender'. Victorian Studies, 30.3 (1987), 335-363.
Pininterest. Piccadilly Circus: London 1920. Accessed 20/12/2015 
Pininterest. 1900s Skivvy. Accessed 17/12/2015