Charles V. Skargon (b. 1900): Reading & Writing
In one large room into which I wandered the whole of the walls were covered with photographs and posters and drawings, all with the purpose of drawing attention to the dangers and horrors of venereal diseases. It made a great impression on me and the warning governed the whole of my future life in that direction. Forewarned is forearmed so it is said and I for one was warned.
Charles V. Skargon, 'From Boy to Man the Hard Way', p. 160.
This extract from From Boy to Man the Hard Way is one of the only references in the memoirs to other texts, and the only one that goes into detail. There are a number of reasons why this may be. The memoirs are autobiographical, a personal account of one's own life. Other texts my take away the onus from his own thoughts and experiences so they are not mentioned. Another possible reason is Skargon did not engage with many other texts, not having the time in his busy working life or not finding many that related and were useful to his life in manual labour. The omission of other texts from the memoirs suggests Skargon's life was influenced little by literature but rather by experience first-hand. Skargon was one to learn from the environment around him and the tasks he himself was set. He regarded himself as a small but important part of the system, that is on the ship or in the war, and extraneous items had much lesser value. 'I kidded myself that the safety of all these men and women depended on me. Maybe I was right, and one bad night in the future, events proved that I was.' (70)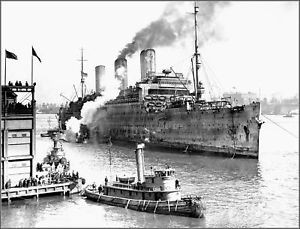 However, the wall art has a great impact on Skargon and the way he lives his life. Later on on his subsequent voyage to Bombay, Skargon is tricked into visiting a brothel by his crew mates in Port Said. He refuses to enter, remembering his visit 'to the exhibition showing what could be got from cohabiting its girls who were hired by different men a dozen times of the day.' (175) Engaging with this text meant that Skargon avoided a potentially harmful situation to his health. Awareness forewarned and forearmed him against this eventuality.
Reading was most valuable in correspondence with his family. Skargon wrote frequently in his off time, particularly in letters to his mother and later his girlfriend and wife. He wrote of his thoughts and experiences away from home and eagerly awaited responses, which were scarce as he spent most of his time at open sea. Writing, therefore, became a far more important and integral part of Skargon's life than reading. It was firstly a means of expressing his experiences. 'Strange though it may seem to others, to me this life was a great adventure.' (24) Skargon was the protagonist in his own literary text, a story which saw him travel the world from the metropolis of New York to the dirty streets of Karachi half a world away, over oceans both calm and tempestuous. His struggles as a seaman were the trials and tribulations of a hero who ventured forth in the pursuit of a dream. He loved his work and wanted to share it with his loved ones. Later, he would write these memoirs to share it with a wider audience, anyone who could read it. His was the story of a boy who rose up from a working-class neighbourhood to see what life and the world had in store for him, moving to the flow of fate like the prevailing wind to his ship's topsail.
Charles V. Skargon', in John Burnett, David Mayall and David Vincent. 'The Autobiography of the Working Class: An Annotated, Critical Bibliography', Brighton: Harvester, 1984, vol. 2, no. 712.
Skargon, Charles V. ' From Boy to Man the Hard Way', Burnett Archive of Working Class Autobiography. University of Brunel Library, Special Collection, 2:712.