Wally Ward: Politics and Protest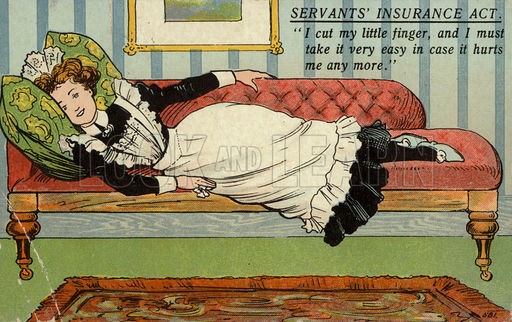 Wally Ward, b.1914, wrote his memoir 'Fit For Anything' detailing his life with epilepsy in the twentieth century. Wally's memoir is, on the whole, apolitical – as discussed in other posts such as this one, the writing was carefully crafted to suit the interests of his readers: other epileptic sufferers. However, the influence of politics both in his life and memoir are unavoidable. Born just after the election of the British Liberal Party, Wally entered life in time for the emergence of the modern welfare state, creating reforms evidently beneficial in the course of Wally's life.
Most notably, the reforms of British Healthcare were essential to Wally's standard of life. Born into poverty and working as an engineer throughout his life, Wally is working-class through and through. Although he is eventually able, through hard work and determination, to progress within the ranks and earn a decent wage, he is never wealthy or in possession of excess finances. As prior to these reforms, all medical assistance required payment from the individual, Wally's epilepsy would have been financially devastating.
The National Insurance Act 1911 introduced the National Insurance scheme whereby workers earning under £160 per year paid 3 pence per week into the scheme (the excess funding coming from employers and taxation). The scheme awarded them with sickness and illness insurance as well as free medical provision. In reality, this particular introduction was useless to Wally. The scheme only covered the wage-earners themselves and provided no medical services to their wives or children. (Bourke 17)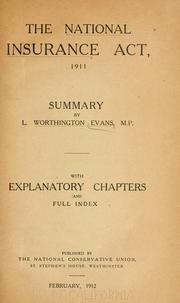 Fortunately for Wally, his epilepsy did not show symptoms until his late teenage years, by which time these reforms had expanded. However, Wally's mother was also epileptic and was suffering seizures during his childhood which were not covered by any of these reforms. This undoubtedly contributed to the financial struggles of the family, whose meagre income must also have supported his mother's medical treatments.
It stands out in my memory. I can see her now . . . falling down with a gallon kettle of hot water in her hands. When she recovered, she got to her feet and just stood there rubbing her arms – scolded in the fall. As she did so, she rubbed the soot from the dirty old kettle into the wounds; it was a terrible sight and she carried the scars to the end of her days; when she died at the ripe old age of ninety six. (1)
By the time Wally's own epilepsy had surfaced, he was a wage-earner able to access the necessary healthcare through his National Insurance Contributions. By this time, the other clause of the 1911 Act had become useful for Wally – the section dealing with provisions for the unemployed. At several points during his early adulthood, Wally faces unemployment: due to the closure of factories and concerns over his disability.
in the packet was a notice telling us that Petters were to be taken over by another company and while Westland Aircraft would do everything to provide a lot of men with jobs, they could not guarantee a place for all. Anyone who saw an outside job advertised was advised to take it. (18)
Having begun work at fourteen years of age as an apprentice at Petters factory (the factory his father worked for), Wally was eligible for unemployment benefits for up to eleven weeks due to his national insurance contributions. In 1931, means tested unemployment benefits were introduced, providing financial aid to the unemployed without the previous need for prior employment. At this point, Wally was of 17 years of age and was likely about to lose his work at Petters factory. After this, Wally was regularly unemployed for a few years, due to concerns (largely his own) over the limits of epilepsy on his capabilities.
One of Wally's rare comments about welfare and his political views comes in the form of a vague complaint about his income while receiving welfare. Not only is Wally disappointed by the low wage he is paid ("'forty pence' was all we had to last us the week" (20) ), receiving the 'dole' was dependent on his acceptance of any job that he is offered. Due to this, he is forced to accept a job paying only a penny a day more than he was receiving from welfare. National Insurance Acts in 1946 and 1948 respectively reformed unemployment benefits to reduce this problem, by which point Wally's employment was stable and this was of no effect to his life.
Bourke, Joanna. Working class cultures in Britain, 1890-1960: gender, class, and ethnicity. Psychology Press, 1994.
Ward, Wally. 'Fit For Anything'. Brunel University Library 2.798