Jack Lanigan (1890-1975): War & Memory
The war was the people's sole topic, and thousands of unemployed volunteered for the services. They would be sure at least of some food and boots for their feet.
Jack Lanigan, 'Thy Kingdom Did Come', 30-31.
A substantial amount of Jack Lanigan's memoir, 'Thy Kingdom Did Come', is dedicated to the war given that he lived through both world wars, although specific attention is given to the Great War. In 1915 during the First World War Lanigan eventually completed his army training after failing his medical examination the first time due to his varicose veins. After completing his training, Jack Lanigan was transported to France as part of the 24th Division. Lanigan's initial description of being in the war is surprisingly poetic and positive, almost like paradise. After being transported to France he describes his surroundings as follows;
The weather was beautiful. I thought, what a nice holiday, the poppies that were left, standing up so bravely as though they were inviting you to inspect their beauty. We seemed to be so far away from the bloody war, so quiet, so peaceful, and the song birds giving of their best, the scenery round and about could only be described by poets.
Jack Lanigan, 'Thy Kingdom Did Come', 32.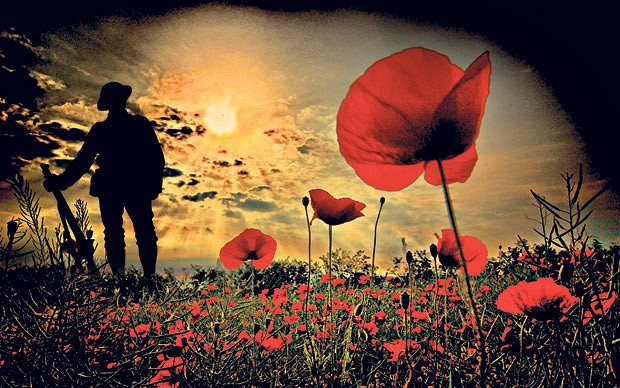 However, like many stories of the war this paradise was far from the truth and reality of war as Lanigan came to realise as he states, 'on the sixth day the peace was broken…that was the end of my holiday.' (32). Lanigan recollects the horror of this bloody war;
One morning at 5.0 a.m. we heard the gas alarms. The Germans had made a gas attack and the casualties were arriving at the Dressing Station. I enquired from the Captain in charge, if I and my men could be of any assistance. He gave us some capsules and said, "Put those to their nostrils, but when you find their skin commence to turn green there is nothing more you can do." At that Dressing Station we counted five hundred dead. That night in our tent we could not speak because of what we had seen and it haunted us for days after.
Jack Lanigan, 'Thy Kingdom Did Come', 34.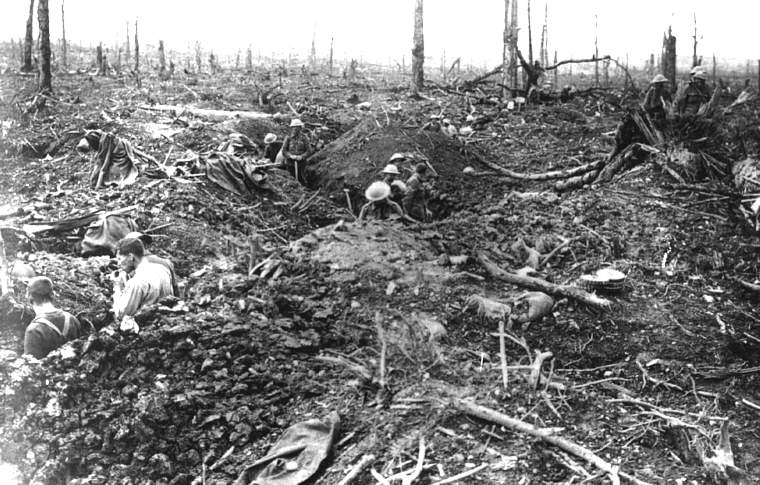 This description of war is a stark contrast to the previous, here Lanigan conveys the gruesome and horrific details of the war and the devastating and traumatic effects this has on Lanigan and the reader. From here his tone becomes more critical and bitter, especially when discussing the effects of the war on his wife. Like many women, Lanigan's wife had to take employment due to the lack of financial support from the men who were at war. Her wage was reduced to three shillings and sixpence a week and therefore 'she was forced to take a post' (36) which Lanigan objected to: 'I suppose I was not the only one of the thousands serving in the forces where wives were treated in such an inhuman manner.' (36). He continues sardonically, 'Did those responsible for such an ill-timed act question her, how she and her child could survive on three shillings and sixpence a week? But these same people no doubt would be present at Armistice Day Ceremony. Yes, I had better leave out what could be written.' (36).
Lanigan has an element of irony and bitterness here, though it is a first to see him stifle his true feelings and views, which elsewhere in the memoir he articulates freely. His tone towards the war is certainly one of bitterness and anger (which Lanigan chooses not to fully express), but more so for the treatment of his wife and other women during the war rather than the war itself. The battle, the blood, the horror, the casualties, the deaths: instead this becomes yet another job for Lanigan as it was for many men such as Syd Metcalf, another working-class autobiographer, whose war experience added to the endless list of jobs these men endured and provided a route out of dire unemployment. However, there is no doubt that what Lanigan experienced left a mark like no other job, as he states, it 'haunted' (34) him and changed the way he saw and viewed the world around him.
Works Cited
1:421 Lanigan, Jack, 'Thy Kingdom Did Come', TS, pp.92 (c.42,000 words). Burnett Collection of Working Class Autobiography, Brunel University Library.
Lanigan, Jack, 'Thy Kingdom Did Come', TS, pp.92 (c.42,000 words). Extract in J. Burnett (ed.), Destiny Obscure. Autobiographies of childhood, education and family from the 1820s to the 1920s (Allen Lane, London, 1982), pp.95-9. Brunel University Library.
Images:
Fig. 1.
'Remember WW1: embracing the spirit of the Home Front'. Telegraph.co.uk. 14 November 2013. Web. Accessed 24 January 2016.
http://www.telegraph.co.uk/history/world-war-one/10433528/Remember-WW1-embracing-the-spirit-of-the-Home-Front.html
Fig. 2.
Fussell, Paul. The Great War and Modern Memory. New York: Oxford University Press, 1975.